The highly anticipated McLaren 570S has been unveiled before its New York show debut. This is the company's new 'entry-level' model, as part of the Super Series family.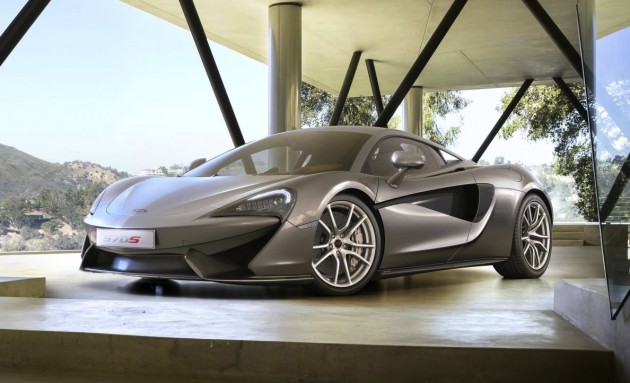 As we already know, the new model comes with a 3.8-litre twin-turbo V8. It produces 419kW of power and 600Nm of torque. It's essentially the same M838TE engine that's used in all other current model McLaren vehicles, albeit retuned.
Out on the tarmac the unit propels the 570S from 0-100km/h in just 3.2 seconds, making it almost as quick as the high-spec Ferrari 458 (3.0 seconds). It's also capable of 0-200km/h in just 9.5 seconds, with a top speed of 328km/h.
These are awesome figures for what is meant to be a super sports car and not a proper supercar. It'll battle with the likes of the Porsche 911 Turbo S, and the Honda NSX when it arrives next year. Part of the incredible performance is down to the engine, which has been completely reworked and uses around 30 per cent unique components to any other McLaren.
The other helping factor for the mind-blowing performance is down to the lightweight MonoCell II chassis. This comprises of a carbon fibre main structure weighing just 80kg. It's super strong and stiff for driving dynamics, while helping to keep overall weight to a minimum. In fact, the dry weight is 1313kg.
In other areas, McLaren says the 570S has been created for the driver, with the interior showing a clear focus on engagement, visibility, functionality, and useable space. Passengers are treated to leather sports seats, as well as a 7.0-inch touch-screen interface with digital radio and sat-nav, while the driver gets a TFT instrument cluster display.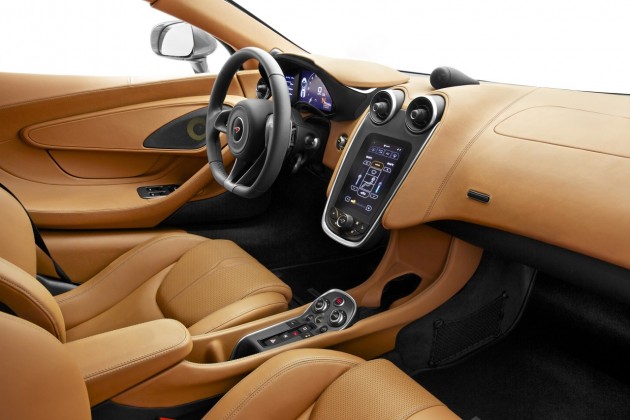 As for the design, well, we'll leave the opinions up to you. It does seem to blend in well with McLaren's current design philosophy, making it instantly recognisable as a McLaren product. But is it too similar to the rest of the range? It's set to go on sale later this year.