Sad news from Japan as a Suzuki spokesperson has revealed the brand has apparently stopped production of the Kizashi and Grand Vitara models. Furthermore, Suzuki has confirmed that replacement models are unlikely as the models are trailling behind the competition in their respective market segments.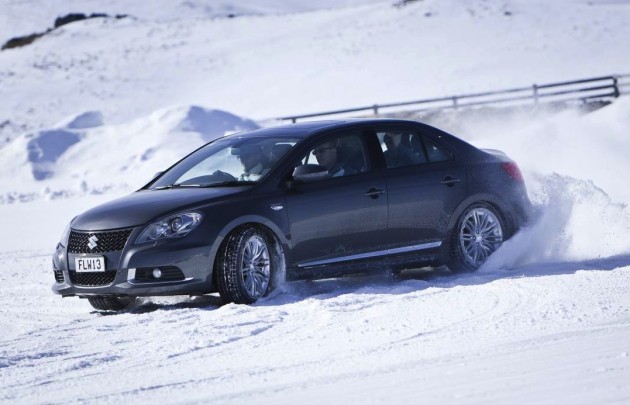 To give some sort of perspective on Kizashi sales, since 2010 Suzuki has sold 5000 units, a number that the Toyota Corolla can reach in less than six weeks in Australia. So far this year just 281 examples have been sold in the country, which doesn't compare well to even mildly popular models in the segment such as the Holden Malibu (1567), let alone the Toyota Camry (19,670).
As for the Grand Vitara, which has been on sale in virtually the same form for almost 10 years, the local arm has sold 1980 examples so far in 2014. This doesn't stack up evenly against mildly popular contenders in this segment such as the Kia Sportage (5890), let alone the Mazda CX-5 (19,854).
The brand's Australian managing director, Masaaki Kato, says that Suzuki is conceding defeat due to the Kizashi's lackluster sales figures. Australian managing director at Suzuki Masaaki Kato told Fairfax Media:
"Kizashi was a very unlucky car, we had so many arguments about the question: how to handle Kizashi. At that time, frankly speaking, we should not have introduced the car into the market in 2009. But you see, we made a big investment to develop this car… after heavy and hard discussion, we decided to introduce this Kizashi."
Kato also insinuated that the Kizashi required too much investment funding during the research, development and production phases, and failed to meet targets and deliver on Suzuki's investment. He also blamed poor timing, with the model debuting a short time after the financial crisis that sent shockwaves through many automotive brands.
It's not all doom and gloom for the Japanese brand though, UK sales and marketing boss Dale Wyatt announced that six new models are on the way by 2017. In an exciting move, Wyatt detailed Suzuki's plans for a new "A-segment funky car that will create a new segment". No specifics have been announced regarding the new model, but it will be unveiled at the 2015 Frankfurt Motor Show and most likely be on the market sometime in 2016.