General Motors is set to introduce an exciting new powertrain in the Cadillac CT6; an innovative 4.2-litre twin-turbo V8.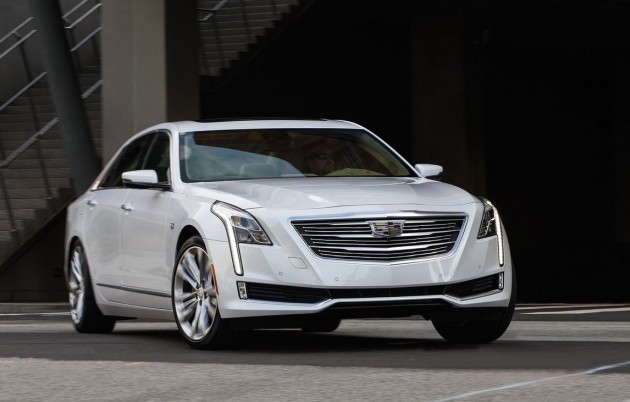 In harmony with global automotive trends, even the Americans have signaled downsizing and turbocharging as the new norm, hence the development and production of an all-new twin-turbocharged V8 powerhouse.
The engine is slated for use in a variant of the latest Cadillac CT6. Speculating from Cadillac's naming trends, the new model may receive a 'CT8' moniker. Cadillac chief Johan de Nysschen dropped some cryptic clues during an interview with Jalopnik last year, saying:
"The lightweight body structure allows us to achieve formidable performance even with a twin-turbo V6. Imagine how this car would perform with a twin-turbo V8."
In a recent interview with Car and Driver, Johan de Nysschen said the new unit will sit in the "upper 400s" in terms of horsepower. It's understood the unit won't be based on any existing V6 or small block V8, but instead use a unique engine block architecture, matched to an eight-speed automatic.
While details at this stage remain unofficial, it doesn't stop us from speculating where the engine might show up, aside from in the Cadillac. It could be employed in the Corvette Stingray, Z06, and even the next-generation Camaro.
GM's most powerful production V8 engine as it stands is the LT4; a 6.2-litre supercharged V8 good for 484kW of power and 881Nm of torque. It's used in the Corvette Z06.