PerformanceDrive has just picked up a new Honda CR-Z from Honda Australia for a full review. This is Honda's spiritual successor to the old Honda CR-X sports coupe.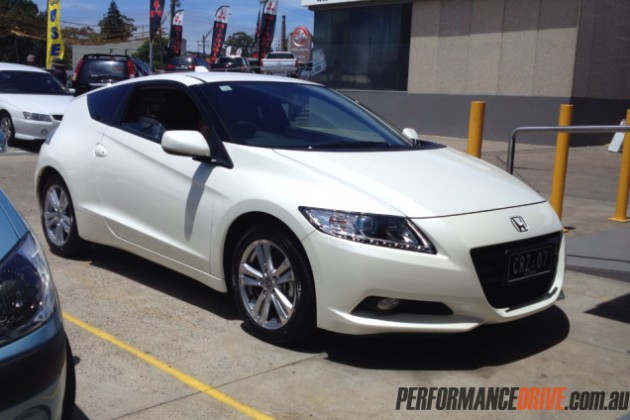 Only it's a lot more modern than the old CR-X. It features an advanced hybrid powertrain for one, combining a 1.5-litre i-VTEC four-cylinder petrol engine with Honda's Integrated Motor Assist hybrid electric motor. It produces a combined power of 91kW and 174Nm (167Nm for CVT).
The new model has been praised internationally for its highly tuned chassis and handling dynamics, and overall fun drive experience. It's available now in Australia with prices starting at $34,990 for the Honda CR-Z Sport (manual), $37,290 for the Honda CR-Z Sport with the CVT transmission, and $40,790 for the top-shelf Honda CR-Z Luxury (CVT only).
We will be reviewing this initial bright white Honda CR-Z Sport (manual) test car including our trademark video, and will also do a 'quick spin' review on the Luxury CVT version which is booked in for us next week.
First impressions? Exciting. Intelligent. And interesting. And yes, rather fun.
Stay tuned for the full review within the next week (if we aren't too filled up with Xmas lunch and liquor that is).