The Los Angeles Police Department is now one of the most eco-friendly police forces, announcing an order for 100 BMW i3 units.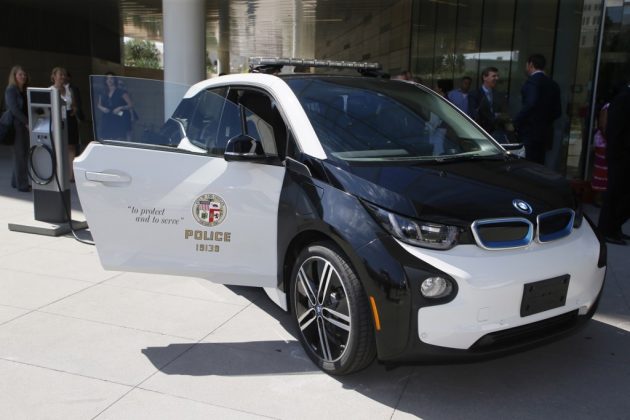 BMW received the contract following months of testing, with the LAPD adding that the i3 received the pick because of its "combination of EPA rated best-in-class efficiency, reliability and state-of-the-art ConnectedDrive services".
The 100 i3 units soon to arrive will be set on the LAPD's non-emergency fleet of vehicles, used for general transporting, community activities, and PR events.
One clause in the contract mentions that BMW will develop a system that monitors the i3 fleet, 24/7. BMW says its system will aid in the "improved deployment, utilisation, and the efficient charging of their fleet of BMW i3s".
The LAPD added that BMW's EV architecture and charging infrastructure and number of BMW i service stations helped BMW receive the contract. Los Angeles Mayor Eric Garcetti said in a statement;
"We should be thinking green in everything we do — and these new EVs show how local government can lead. Our sustainability plan pushes L.A. to speed adoption of greener practices and technologies, which also save money and resources."