Subaru has unveiled a new special edition version of the WRX STI, called the S209, at the Detroit auto show currently underway in the US.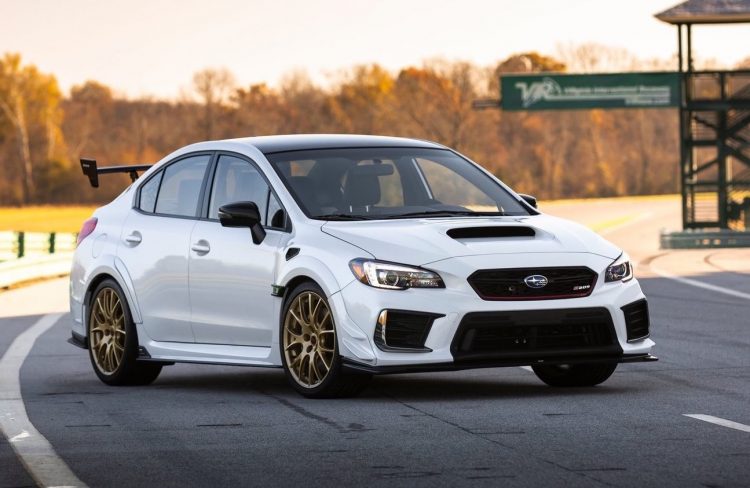 The company is calling it the "most powerful model ever", featuring a number of tantalising enhancements to the engine, chassis and suspension, and to the exterior styling. Locals fans shouldn't get too excited though as Subaru is going to be offering it in the US market only.
Under the bonnet is a 2.5-litre turbocharged flat-four like in the regular WRX STI. However, the S209 gets a HKS turbocharger with larger internals, and the boost is wound up from 16.2 psi to 18 psi. There's also some larger injectors, a higher flow fuel pump, and a unique exhaust system made from stainless steel.
Give it all a tickle and you'll experience 254kW. This is quite a jump up from the standard 221kW output as featured in the Australian-spec STI. There's no speak of any acceleration improvements in terms of the 0-100km/h sprint, but we're sure it's a lot quicker than the standard car.
As you may have noticed the WRX STI S209 showcases a rather extravagant bodykit. At the front is a discreet yet noticeably more aggressive spoiler, with side winglets for that racy look, while the side skirts are slightly extended, and the wheel arches are bolstered with fat moulds.
At the rear it's impossible not to spot the huge wing mounted on the boot. It, like the roof, is made from carbon fibre. Lower down is a black diffuser section which houses the quad-outlet exhausts. Some gold-painted 19-inch BBS alloy wheels complete the look.
To make sure the handling matches the engine performance, Subaru has made plenty of tweaks underneath. Larger stabiliser bars, pillow-style bushings, and firm front strut and rear suspension braces make everything more rigid and stable, while Bilstein was enlisted to come up with some dampers. These are paired with stiffer springs.
Subaru will be making "around 200" examples, and all will be destined for the US market as mentioned. Showroom entry is penciled in for later this year.