Toyota has trademarked the nameplate 'TJ Cruiser', according to an AutoGuide report, which leads to speculation of a small SUV in the vain of the FT-4X Concept that was revealed at last month's New York auto show.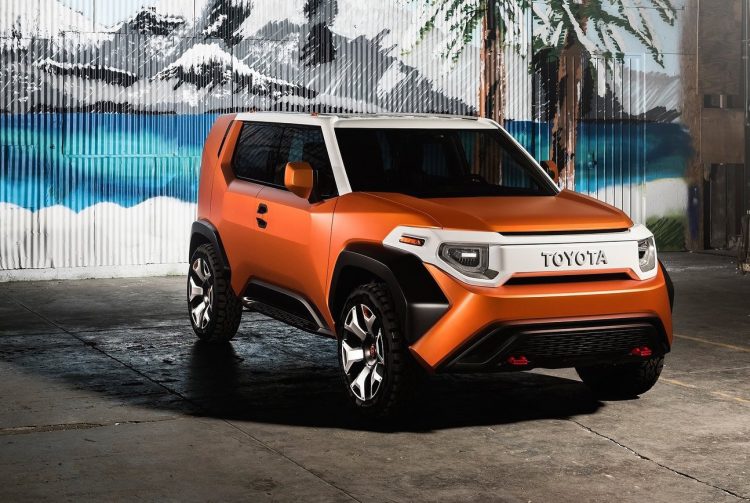 As Toyota has recently ended production of the Prado-based FJ Cruiser, the retro, utilitarian-theme expressed on the boxy FT-4X could make a good counterpoint to the curvy, coupe-like C-HR in the small SUV segment.
Mercedes-Benz is believed to be trying a similar approach with the rumoured 'GLB' to sell alongside the GLA. The GLB would draw on the G-Class for styling inspiration and proportions.
The FT-4X sat on the same TNGA platform as the C-HR, but featured a mechanical four-wheel drive system, like the 70 Series LandCruiser, and four-wheel independent suspension. The concept was 4249mm long, 1821mm wide and 1623mm tall.
The C-HR as well as the Nissan Juke and upcoming Hyundai Kona are seemingly targeted at a more youthful demographic, who favour bold styling in their crossovers. A production FT-4X would appeal to a different demographic with its traditional Toyota 4X4 ability and styling cues.