Fiat Chrysler Automobiles has announced it will cease production of several models, and invest more than US$1 billion into updating its manufacturing infrastructure at its US plants.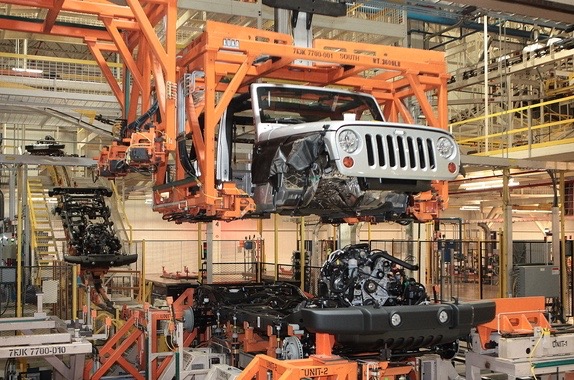 FCA said in a statement that US$1.05 billion will be invested into retooling operations at two of its major manufacturing plants, to strengthen Jeep's total vehicle output.
FCA also confirmed the end of production for the Dodge Dart (September 2016), and Jeep Compass and Patriot models (December). The Compass and Patriot models are set to be replaced by a new SUV – a single model replacing the two – which is expected to be unveiled at the Los Angeles Auto show later in the year. The new SUV will be constructed at FCA's facility in Toluca, Mexico.
Sergio Marchionne, Fiat Chrysler's CEO, earlier in the year said the manufacturer was interested in outsourcing manufacturing for the Dodge Dart and Chrysler 200, but at this stage nothing has been confirmed.
$350 million of the larger $1 billion investment has been slated to move production of the Jeep Cherokee, from its factory in Toledo, Ohio, to an improved assembly line in Belvidere, Illinois. FCA says the move is an attempt to refocus its business strategy.
FCA has confirmed the remaining $700 million will go toward a massive upgrade of its Toledo North assembly line, with around 700 jobs set to be added to the plant. This step is being made to ensure the production of the next-generation Jeep Wrangler runs smoothly.
While FCA made no confirmation of changes to the Toledo South assembly line, an announcement is expected in the third quarter of this year. The south plant is likely to be used largely for a Jeep pickup truck, previously confirmed by FCA for a 2018 launch.