This is it. The precursor to the all-electric BMW X3. It's called the Concept iX3 and it has just made its public debut at the 2018 Auto China event in Beijing.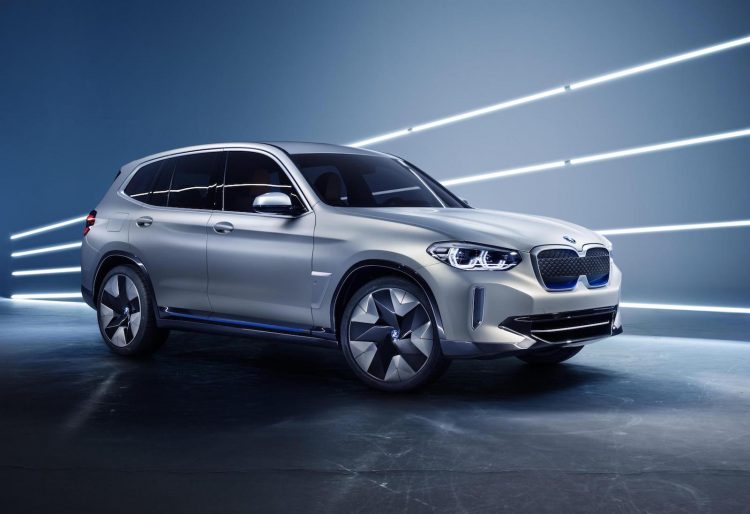 BMW is planning to launch an electric version of the X3 by 2020 and inspiration is set to be drawn from this concept. It will come in as BMW's first purely electric vehicle, the company says, promising no compromise between functionality and comfort.
Specific details regarding the powertrain for the production version are not exactly clear. However, the company says the concept features a fifth-generation eDrive system, with the electric motor, transmission, and power electronics grouped together into a single component.
All of this packaging together in a modular design makes it easier to integrate into various other vehicle architectures. BMW says the modular design also allows for different performance levels and space efficiency, depending on what's required for the model.
In the iX3 concept the system uses a 70kWh-plus battery that produces more than 200kW to the wheels, providing a driving range of over 400km. Recharging times vary, but with a 150kW fast-charger it requires around 30 minutes to charge, the company says.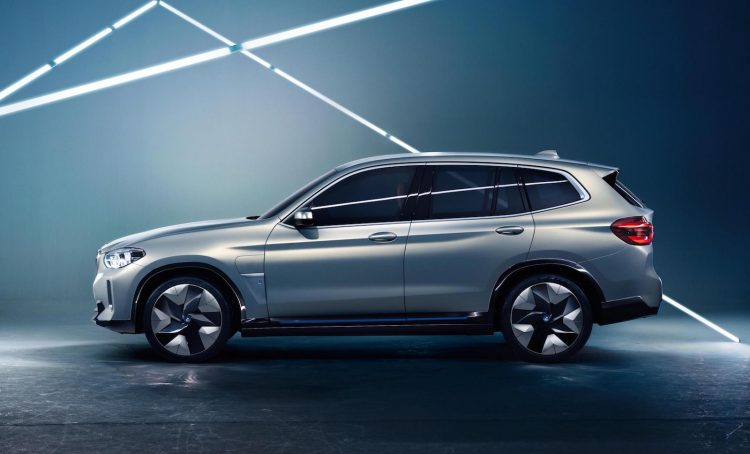 The iX3 concept is based on the latest X3, although, it uses a modified rear axle subframe and specific platform integration. Also, its design has been smoothed over for increased aero efficiency. At the front is a closed off kidney grille, BMW i Blue accents around the front and side skirts, with a bespoke rear diffuser also highlighted in blue. The body is featured in a unique matt Moonstone Silver paint finish for that eco look.
BMW has previously confirmed it will be introducing an electric variant of the X3 by 2020. It's one of many new electric models in the works at BMW. Speaking about the concept in a statement, BMW said:
"The BMW Concept iX3 – presented for the first time at the Auto China 2018 show in Beijing – offers a look ahead to the expansion of the model line-up in this area. The first model from the BMW brand to be driven purely by electric power will be a fully-fledged Sports Activity Vehicle (SAV) – and without compromises when it comes to functionality and comfort."