Performance and motorsport enthusiasts will be excited to hear Subaru Australia has confirmed it is importing a limited number of WRX STI NR4 Spec motorsport cars, perfect for competition and rally.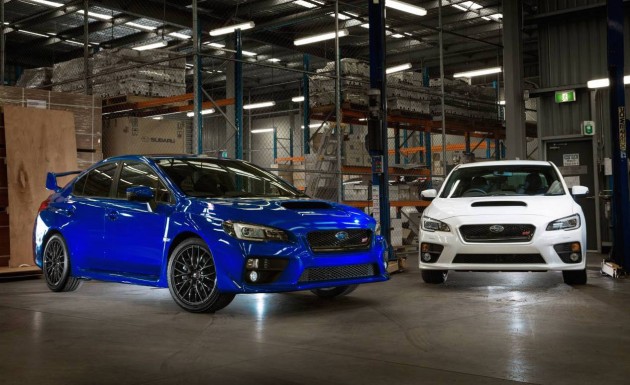 The WRX STI NR4 Spec is designed for FIA WRC2 and ERC2 regional and national championship specification, meeting NR4 regulations. The new NR4 class replace the previous N4 and R4 classes.
Subaru Australia hasn't said how many will go up for grabs exactly, only saying that a limited number will be available. The model isn't eligible for road registration and is only designed for the track and motorsport.
Buyers have the option to fit an FIA-approved roll cage system, which will grant them eligibility for racing. These can be fit pre-delivery, as optioned at the time of purchase. Subaru Australia managing director Nick Senior said,
"These cars represent fantastic value for motorsport enthusiasts that want the amazing All-Wheel Drive advantage that has made WRX such a legend over the past 20 plus years."
Under the bonnet sits a 2.0-litre turbocharged engine. This is the first time the 2.0-litre unit has been offered in an Australian WRX STI. Specific outputs haven't been mentioned but we assume it produces 227kW and 422Nm like the Japan-spec road-going STI models.
Interested? Subaru Australia is offering the package from just $38,000. You better get in quick as these will probably sell fast. They can be ordered in white or blue.