images of the upcoming Alfa Romeo Tonale have surfaced online, following the unveiling of the concept earlier this year. It will come in as Alfa's first small SUV, and only second SUV ever.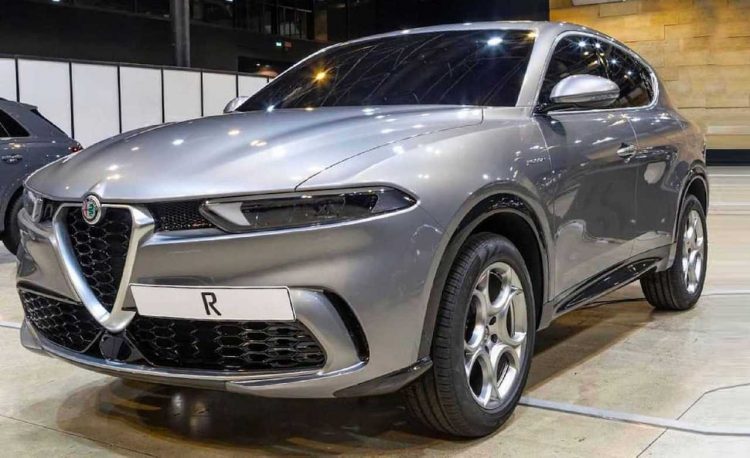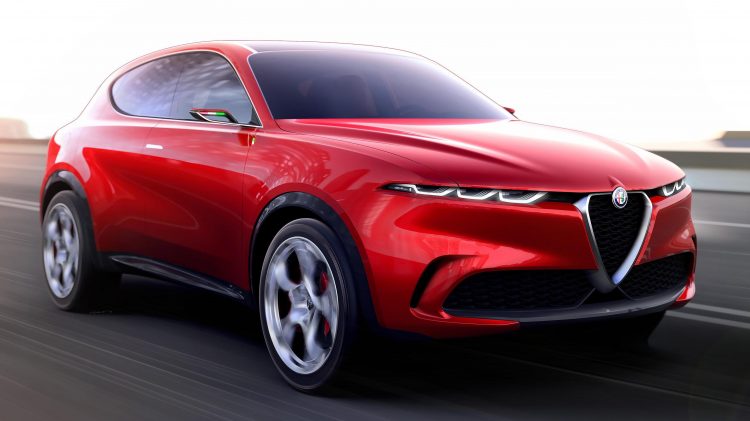 It's understood the images were taken at some kind of focus group in Italy recently, showing what is believed to be a production example sitting in a room. It looks like there might have been a few competitors or alternative designs sitting in the background, too.
The SUV does seem to show plenty of resemblance to the Tonale concept car (red car, above). However, there are various features that are typically watered down. The headlights aren't quite as crazy-thin as those on the concept. Likewise, the taillights aren't as thin, but they do carry over the full-width design as the concept.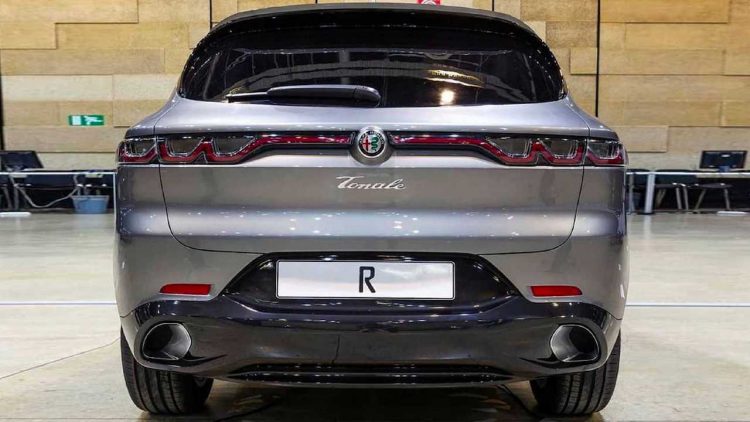 Alfa Romeo looks like it has come up with a cracking design for the SUV, and it needed to. It's going to be hurling head-first into one of the fastest-growing vehicle segments of all; the small SUV. The Tonale will have to fend off the likes of the Audi Q2, BMW X1/X2, Jaguar E-Pace, Lexus UX, and Mercedes-Benz GLA, to name just a few.
Details regarding the powertrains haven't been revealed as yet, but we can probably turn to FCA group vehicles such as the Fiat 500X, Jeep Compass, and Jeep Renegade for a guide. Think along the lines of a 1.4-litre turbo as a core engine, while a hybrid is also on the cards.
If this is the legit finished product, at least in terms of design, we'd anticipate an official debut some time later this year. An on-sale date is expected before the end of 2020, as suggested by a product timeline that surfaced last year.