The Subaru VIZIV Tourer Concept has debuted at the 2018 Geneva Motor Show, after a teaser last month revealing only the tailgate and rear section.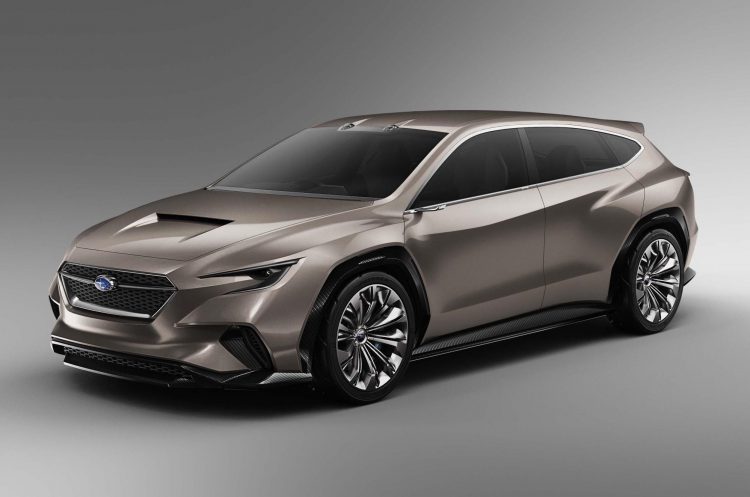 The dimensions of 4775mm long, 1930mm wide, and wheelbase of 2730mm suggests this could be previewing a replacement for the Subaru Levorg wagon, which sits between the Impreza and Liberty in terms of size.
Just like the VIZIV Performance Concept, which previews an upcoming Subaru WRX due around 2020, the VIZIV Tourer also features a host of driver assistance technology that is expected to debut in future Subaru models. These include enhancements to the acclaimed EyeSight system of cameras and sensors for driving assistance, plus developments in the GPS and navigation tech department.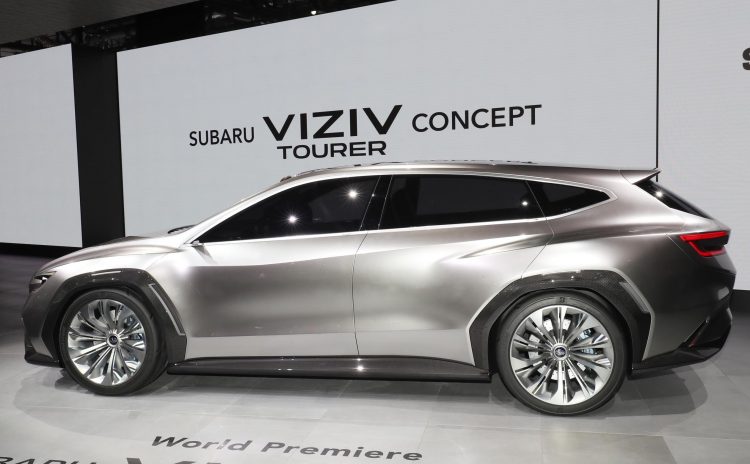 The styling theme is dubbed "Dynamic x Solid" and notable aspects of the design include thin lights, sharp lines around the grille, clean shut lines, particularly around the bonnet, wedgy proportions and emphasised rear hips.
The current Levorg has been around since 2014, powered by either a 1.6- or 2.0-litre turbocharged boxer four-cylinder. Like the Impreza and all-new Forester due shortly, the Levorg is expected to migrate to the Subaru Global Platform, which means higher rigidity and quality, hybrid capability and boosted safety.
An expected 2020 debut means hybrid capability is a strong candidate. What do you think of Subaru's bold new wagon concept? Tell us your thoughts in the comments section below.