Development of the next-generation, 2018 Rolls-Royce Phantom continues, with a teaser by the BMW-owned marque released to the press.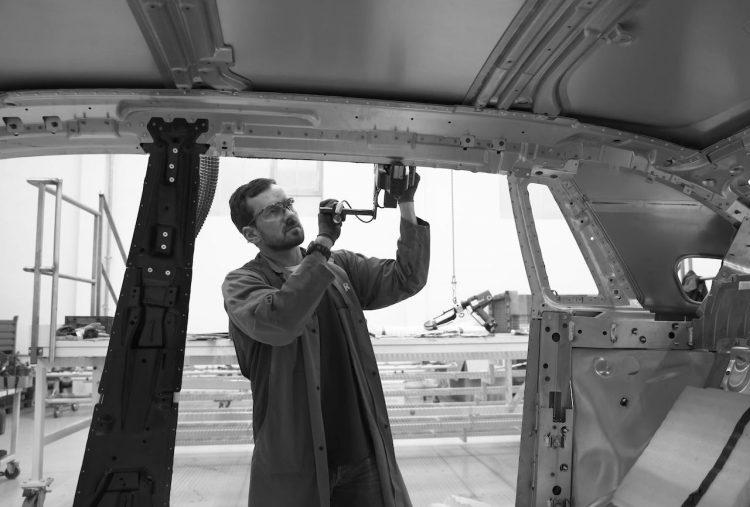 In addition to the number of prototypes snapped by various international sources, suggesting an increase in length and the retention of the current car's general silhouette, we can see a snap of an engineer working on the next-gen model's all-new aluminium architecture.
Rolls-Royce says demand for the current model is still strong, with orders stretching out to 2017, including of the Zenith finale special edition. 50 Phantom Zenith Coupe's and Dropheads have all been spoken for. Torsten Muller-Otvos, Rolls-Royce Motor Cars CEO, said:
"The huge level of demand for Phantom VII, which we will fulfil well into 2017, clearly demonstrates that the Rolls-Royce customer and patron of true luxury will accept no compromise when considering the purchase of a super-luxury motor car, and will not be seduced by mass-luxury brands. I am proud and excited to confirm that a new Phantom is on the way – and it will be a contemporary and beautiful Phantom befitting of its role as the flagship of global luxury."
What's apparent from spy shots are more rounded edges for the next model, with the extremities such as headlights and doorhandles more integrated into the body.
It is unknown whether the new chassis will incorporate carbon fibre parts like BMW's new CLAR architecture which debuted in the new 7 Series, but this is a distinct possibility.
In terms of powertrains, it could either continue with the current 6.75-litre V12 – a capacity number dear to both Rolls and its former partner Bentley – or a tweaked version of the 6.6-litre twin-turbo BMW V12 featured in the Dawn and BMW M760i xDrive. The current model lists at $1,075,000, so don't expect the newer model, due in 2018, to dip below seven figures.