Following today's news of the 2015 Honda NSX making its driving debut at this year's Goodwood Festival, BMW has just announced it will be showing the i8 production car driving flat-out for the first time at the prestigious event as well.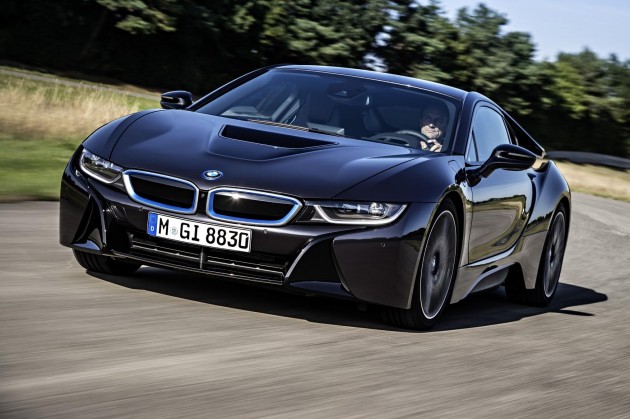 This will be the first time the public gets a chance to see and hear the advanced sports car driving at speed. It features a 1.5-litre turbocharged three-cylinder producing 170kW and 320Nm, paired with a 96kW/250Nm electric motor.
Overall output has been confirmed at 266kW. Helping to maximise the performance, the i8 is made with lots of lightweight materials such as carbon fibre to help provide an excellent power-to-weight ratio. It has an overall weight of 1485kg. Acceleration from 0-100km/h takes just 4.4 seconds.
Joining the i8 at the big event, BMW will also be showcasing the new M3 and M4. BMW hasn't specifically confirmed if these models will be driven at speed, however, the cars will be part of the Moving Motor Show with selected customers and media given the opportunity to drive up the hill.
MINI will also have a big presence at the event, showcasing the new MINI Cooper S and the John Cooper Works concept which previews the new-gen JCW road car. The concept will be a display-only exhibit.
The 2014 Goodwood Festival of Speed will take place on June 26-29.