A Subaru marketing manager has confirmed the company is working on a faster version of the BRZ, potentially called the Subaru BRZ STI. It is likely to take inspiration from the BRZ STI Concept revealed last year.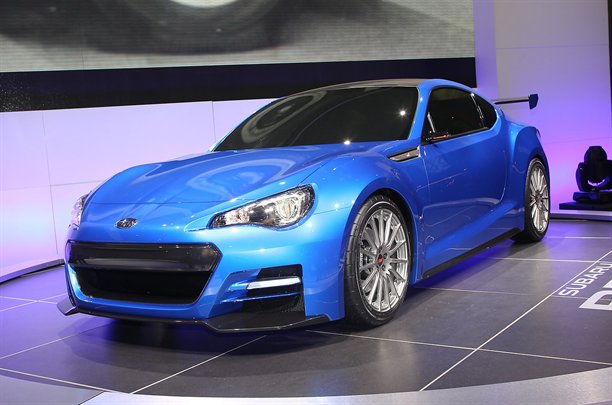 An 'STI' version is expected to see the introduction of a more powerful BRZ/Toyota GT 86 engine and an even more sporty exterior. Speaking with Auto Express in the UK, global marketing manager Atoshi Atake said,
"We have already had many requests from interested customers regarding a faster version [of the BRZ]. Let me say this – we will certainly satisfy our customers. We are already working on a faster version."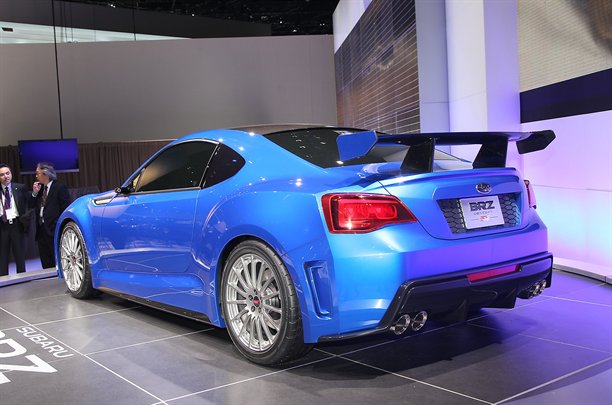 This is great news for all the Subaru diehard fans, and indeed all driving enthusiasts. The only let down is that you aren't likely to see a turbocharged version any time soon, or Subaru's all-wheel system being implemented. Atake said,
"We want to keep turbocharging separate. It is for models like the WRX STI. The same goes for four-wheel drive. We could not make the BRZ four-wheel drive even if we wanted to."
Instead, the Subaru BRZ STI – name not confirmed – is expected to feature a revised induction system, re-calibrated variable valve timing, and a sports exhaust system. Power is pitched to be around the 186kW mark, up from the standard 147kW.
Interior and exterior trim is likely to be in tune with the STI philosophy. We can't wait to see what the company comes up with. Stay tuned.
The normal Subaru BRZ will go on sale in Australia later this year. Official word hasn't been announced on its timing, however, some early speculations predicted May, while others suggest a mid-2012 introduction.