Subaru and Toyota have revealed the Subaru BRZ RA and Toyota GT 86 RC stripped out, lightweight 'purist-spec' versions. These come with the bare minimum and are perfect for modification and/or competition.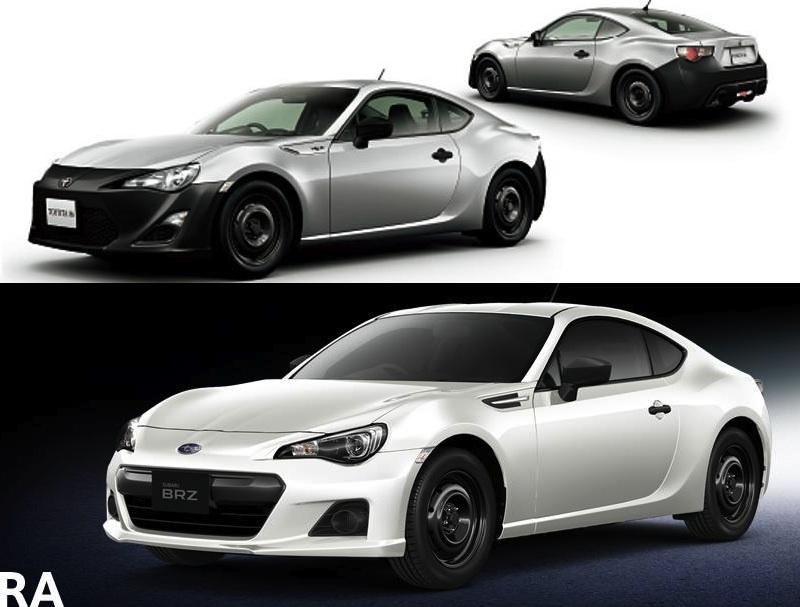 Like various Subaru WRX variants in the past that have been released in stripped out guise, these two are set for the Japanese Domestic Market only. It's a safe bet importers will be keen to get these to Australian shores, even if they are not road legal.
The Subaru BRZ RA and Toyota GT 86 RC purist-spec versions both shed 40kg in weight by dropping air-conditioning, all audio and speakers, the leather steering wheel, various trimming highlights, and door lamps. They also lose the aluminium pedals, carpet in the boot, and stainless steel kick plates on the sills.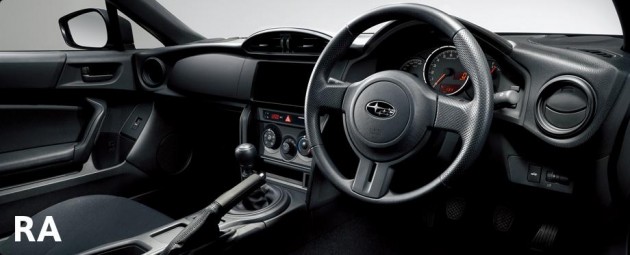 Basically what you're getting is a rear-wheel drive sports car that's ready to race, and customise. The 17-inch alloy wheels have even been replaced with 16-inch steel items wearing 205/55 taxi tyres. The front brake discs are also reduced in size from 16 inches to 15.
At the back, there's a new mechanical limited-slip differential, as pointed out earlier today in the Chris Harris review video. They also lose the plastic engine cover, so the engine is ready to be worked on. No power enhancements have been made.
In Japan, both versions come at in around $10,000 cheaper than their respective full-specified counterparts. So you could be looking at around $30,000 or less if you were to buy one in Australian dollars, plus import fees… hmm, it's certainly a tempting proposition.