Ken Block and Tommy Lee have swap seats for a day for a cool new video. The video showcases a glimpse of Ken Block's usual driving antics filmed at Willow Springs Raceway.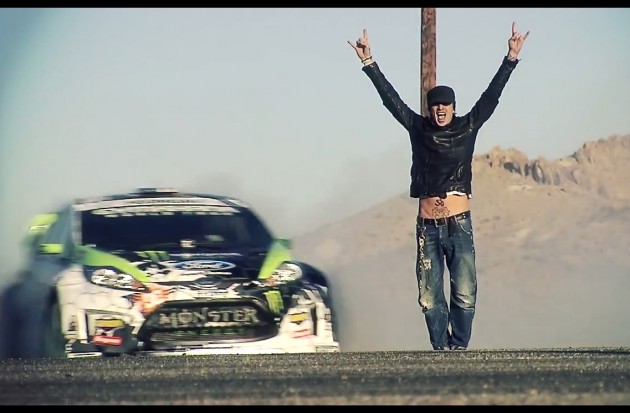 To start the exercise, Tommy Lee is taken on a wild ride with Ken Block in his rally Ford Fiesta around a gymkhana course setup within the grounds of the raceway. In return, Tommy Lee takes Ken Block for a ride on his 360-degree drum roller-coaster during one of his concerts.
Click play on the video below to check out the neat little promo clip.