Lamborghini has posted yet another half-year sales record, with worldwide deliveries up an impressive 96 per cent across the first six months of this year compared with the same period in 2018.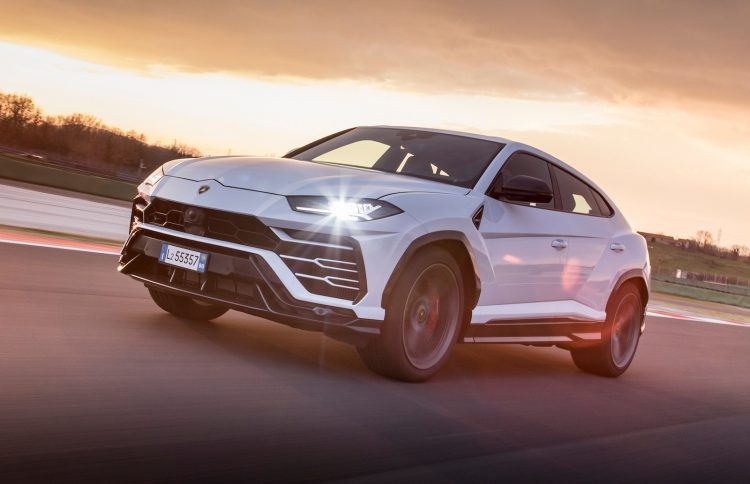 Sales topped 4553 units in the first six months of the year, which is actually more than the total sales achieved by the brand throughout all of 2017. This means Lamborghini is on track to set a new annual sales record by the end of 2019, following its record year in 2018 with 5750 units.
A lot of the success in being attributed to the new Urus SUV (pictured), which contributed 2693 sales to the tally during the first half. Further down the line the Huracan added 1211 units, and that's despite the new Huracan Evo only just commencing customer deliveries in June. This leaves the mighty Aventador to make up the remaining 649 units.
Around the world, the US market is the largest for the company, followed by Greater China, and then the UK, Japan, and Germany. America is showing the strongest growth, with sales up 128 per cent, followed by Asia Pacific region where sales are up 100 per cent.
In Australia, Lamborghini sold 95 vehicles during the first half of this year. That's up 44.6 per cent on the 65 vehicles it sold during the same six-month period last year. Speaking about the efforts, Stefano Domenicali, Lamborghini CEO, said:
"Lamborghini continues to be in consistently good shape. Delivering another new all-time high, for the fifth consecutive half-year, confirms the sustainability of our brand, product and commercial strategy. Our highly acclaimed Super SUV Urus in its first full year of production brings further growth in new dimensions, and our super sports cars also delivered excellent results. This has been possible thanks to the team, which I would like to thank for the passion, dedication and competence they invest in their everyday work."