It's the Renault 5's 40th anniversary this year, so to celebrate, three specially prepared Renault 5 Alpine rally cars will run in the 2012 Rallye Monte-Carlo Historique, in France.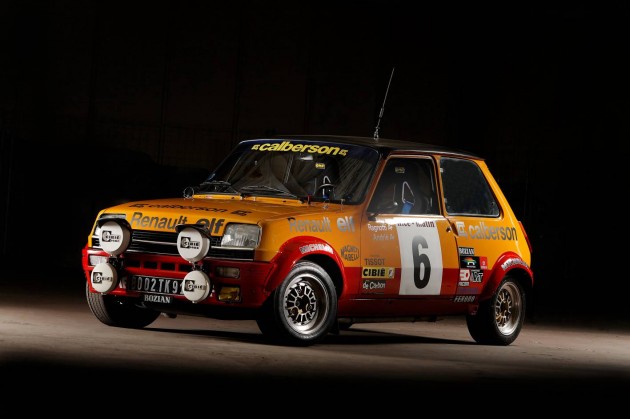 The classic rally runs for a whopping 2500km, starting from Reims, in north-east France, and finishes in famous and glamorous Monte Carlo, Monaco, down on the south-east side of France.
Starting January 30, the Renault 5 Alpine cars will be driven by Emmanuel Guigou (2nd place 2008 French Gravel Rally Championship), Alain Serpaggi, (former Alpine test driver), and Jean Ragnotti (1978 Rallye Monte-Carlo winner).
Each car has been fully restored to its former glory. This included stripping them down, rebuilding or replacing almost every element to make sure they are up to the event. They're fitted with appropriate safety gear and roll cages as well.
Under the bonnet sits a turbocharged 1.4-litre four-cylinder engine producing 104kW of power. Power is sent to the front wheels via a five-speed manual transmission.
It might not sound like much oomph, but the Renault 5 Alpine classics weigh in at just 870kg –  a power-to-weight ratio similar to the current Volkswagen Golf GTI. Top Speed is 190km/h.
A number of Renault 5 celebrations and commemorative events will take place throughout this year.