Some might remember Subaru setting a new world record lap time at the Isle of Man in 2011 with the WRX STI, with Mark Higgins behind the wheel. The company is looking to reset the record with the all-new 2015 WRX STI.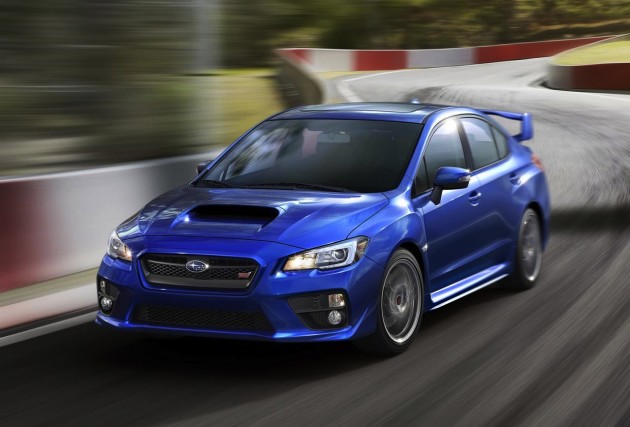 Despite Subaru saying in its recent press release the lap record is 19:56.78, the actual current record for the residential country town circuit – for a four-wheeled motor vehicle – is 19 minutes and 37.4 seconds. This was set by Higgins in a US-spec WRX STI fitted with a roll cage and street tyres.
Like the 2011 car, the new WRX STI will have limited modifications. It will use slightly different suspension settings to help the car cope with the various jumps on the circuit, and it will feature a roll cage and fire safety system to provide some protection for Higgins.
To remind you, the Australian-spec 2015 WRX STI uses a 2.5-litre turbocharged boxer four-cylinder engine producing 221kW of power and 407Nm of torque. The outputs are very similar to the 2011-spec, however, with more efficient engine mapping and response, it is expected to lay down a quicker time.
Subaru will attempt a lap record three times, on May 31, June 2, and June 4. It will be interesting to see if the new STI can produce a quicker time on the 60.8km course. We look forward to bringing you any video footage that comes about.