Citroen is sending off the last of the current-gen C5, with a final run of just 62 vehicles available in Australia.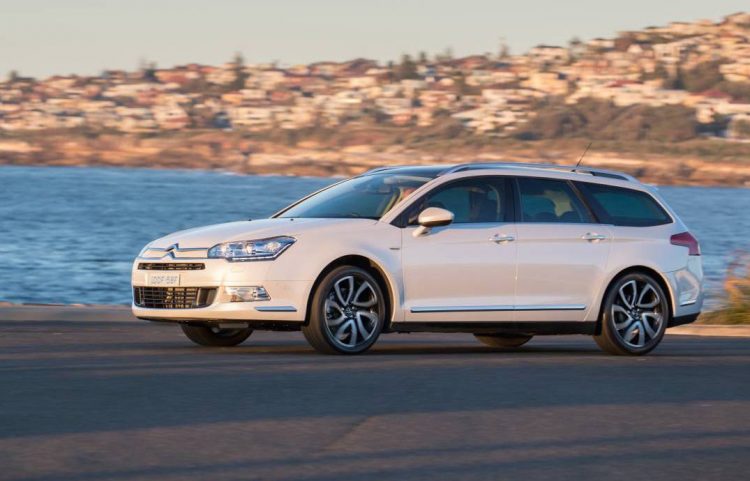 The cars feature two states of tune: 10 examples use the 'BlueHDi, 133kW/400Nm 2.0-litre turbo-diesel, while the other 52 produce 120kw and 340Nm. The higher output cars will be denoted by 'Blue'HDi badging and twin exhausts, with a split of 25:37 sedans and Touring wagons.
Inside, they come with a 7.0-inch touch screen interface, a 16GB 'Jukebox' hard drive, Apple CarPlay and Mirror Link, plus a reverse camera, satellite navigation, panoramic sunroof, window shades, driver's seat massager, and heated front seats. 20 percent of these cars have been spoken for.
Hydro-pneumatic suspension debuted on the DS – a car so ahead of its time it has been exhibited at The Louvre. 10,000 Citroens have been sold in Australia with the technology, typically reserved for the higher range cars such as DS, CX, BX, XM, Xanita, C5 and the C6 limousine.
Earlier this year, Citroen said it has perfected a technology that will replace hydro-pneumatic but at a much lower cost, still offering the 'magic carpet ride'. It will first roll out on the C4 Picasso in September, followed by every other model in the Citroen range.
See below for the prices and remaining C5s that are up for grabs:
| | | | |
| --- | --- | --- | --- |
| C5 Sedan | 2.0L, turbo-diesel, 120kW | $47,990 | 25 |
| C5 Touring | 2.0L, turbo-diesel, 120kW | $49,990 | 27 |
| C5 Sedan | 2.0L, BlueHDi, 133kW | $49,990 | 7 |
| C5 Touring | 2.0L, turbo-diesel, 133kW | $52,990 | 3 |