Some more images of the new 2013 Volvo V40 have been leaked, this time showing the new model in full detail. Volvo is set to give it a proper unveiling at the 2012 Geneva Motor Show next month.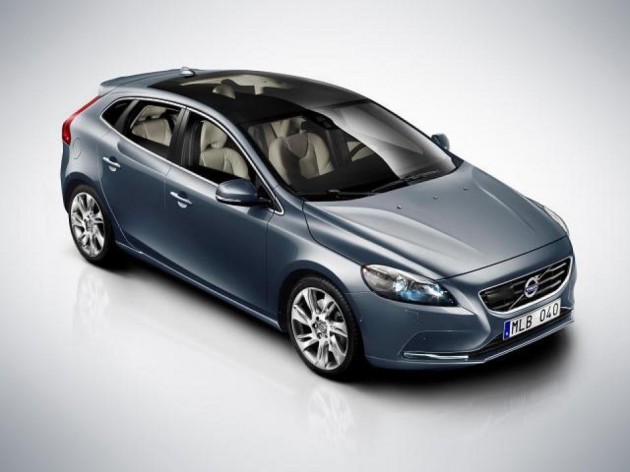 As we can see, the V40 will be a nice, modern-looking compact car. There's some sporty styling cues down at the front chin spoiler, with Volvo's three-angle fascia. The grille area is pronounced forward, in tune with the company's current design language.
The bonnet lines flow smoothly up to the A-pillars and finish off at the rear. Whether this is an optioned up model or what variant level it is is unknown at this stage, but it does feature a cool glass roof which appears to blend straight into the windscreen.
The 2013 Volvo V40 will be the Swedish company's answer to the Volkswagen Golf, BMW 1 Series, and Mercedes-Benz A-Class, introducing a fresh new offering to the segment.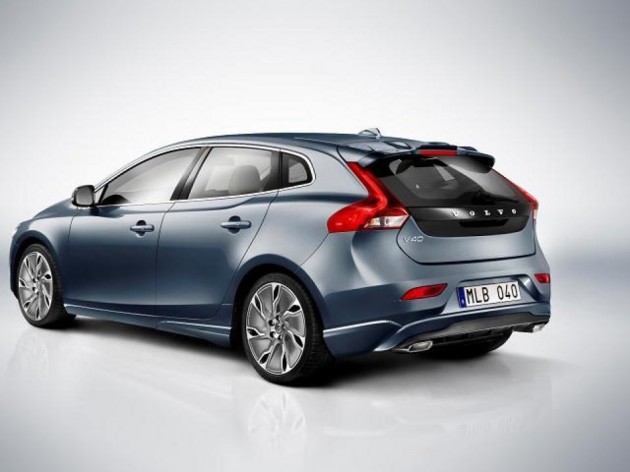 Under the bonnet, the new car is expected to come with a number of turbocharged petrol and diesel engine options. Likely candidates include 1.6-litre units producing from 90kW to 135kW, and up to a 2.0-litre turbo-diesel.
Now that the new model has been well and truly revealed, it is expected Volvo will release full details before the opening of the Geneva show on March 6.