An Austrian company has produced the world's first all-electric rally and rallycross car, capable of unleashing 405kW.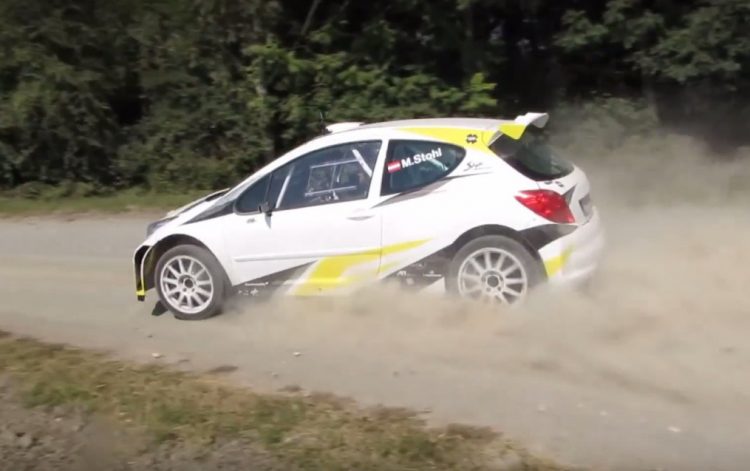 The car in question is the result of the research and development team at STARD, owned by former World Rally Champion and current Rallycross competitor Manfred Stohl. Stohl and his team utilised the bodyshell of a Peugeot 207 Super 2000, fitted with an extremely powerful electric powertrain.
The all-wheel drive machine packs an electric punch the equivalent of 405kW and 760Nm – not bad for something that weighs 1250kg. It has a claimed top speed of 195km/h via a single-speed transmission, with peak power available for around 15 minutes.
The impressive part is that from a standing start, the EV rallying machine can access 90 per cent of its full torque (760Nm) in just 40 milliseconds. Currently the car uses two motors, on the front and rear axles, however Stohl says the team is developing a new four-motor design, one motor for each wheel.
"This is without doubt the most mind-blowing car I have ever driven. Of course I was sceptical at the beginning when my engineers told me to forget all I knew about a race car's power delivery. You can't put it into words – the immediate and continuous torque, without even the smallest ditch from nothing to 195 kph makes you feel like you're on a giant rubber slingshot to space!"
The team at STARD has been developing the car in Austria for several months now. STARD has previously worked on developing Ford Fiesta rally cars for the 2016 World RX Team Austria, and is now looking to enter the electric rally car for other competitions. STARD's CEO Michael Sakowicz said:
"Electric vehicles in rallycross certainly is a delicate and polarising topic… One thing is for sure, the format of the racing in rallycross and electric power is a perfect match. Our car fully complies to FIA rules, including battery system, which means that we are ready should we need to be, also for any other category using EV technology too."
Check out the video below to see it in action.