Audi's Q3 crossover is due for renewal in 2018, where it's set to migrate from the current PQ45 platform to Volkswagen Group's MQB matrix.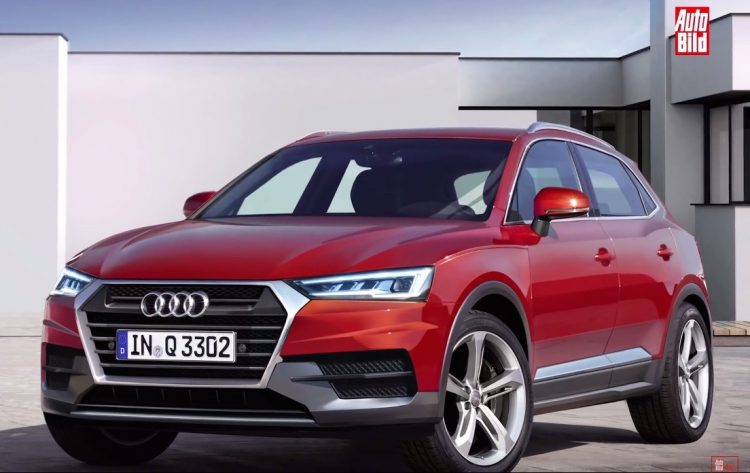 This comes at a time when all three German prestige carmarkers are investing very heavily in diverse and competitive SUV options. Before the Q3 comes, Audi's Q2, which is also based on MQB, will arrive in the second quarter of next year as Ingolstadt's bid for a younger and more aspirational customer.
The more traditional Q3 is expected to benefit greatly from the new platform, which should yield weight loss and better packaging including more occupant space.
Due to the lower weight, the Q3 is expected to use the 1.0-litre TFSI three-cylinder engine that also sees duty in the A1 city compact and forthcoming Q2. Meanwhile, a plug-in hybrid (PHEV) model is apparently in the plans and would be a necessary variant for succes in the Chinese market.
The big news for performance SUV fans is the lighter weight and higher torsional rigidity should result in more fun and focused S and RS variants. The current RS Q3 is no slouch with a 270kW/465Nm five-cylinder turbo good for 0-100km/h in 4.4 seconds. An SQ3 could be on the cards with the Passat 206TSI's 206kW turbo engine too.
Check out the video below to see how German lads Auto Bild have imagined the next Q3 range will appear.