The Spark-Renault SRT 01E made its first public appearance at the Consumer Electronics Show at Las Vegas, a year ahead of its track debut in the Formula E racing series in 2014-15.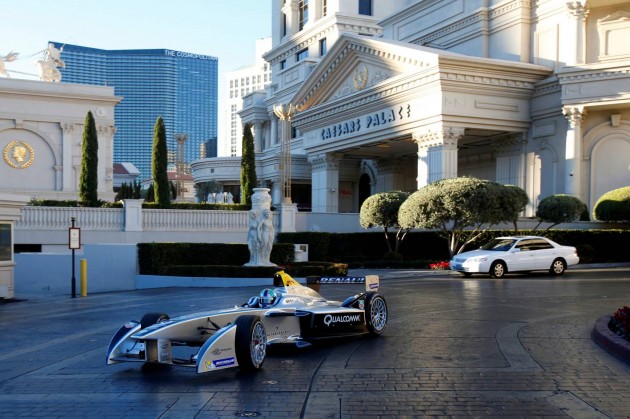 Following its reveal at the Frankfurt Motor Show in September 2013 and its first track run at La Ferte Gaucher, near Paris, France, this was the first time the car was seen out in the public when it raced up and down the famous Las Vegas Strip.
Brazilian racing driver Lucas Di Grassi was at the helm for the SRT 01E's public outing, which ended at Mandalay Bay at the centre of the city.
The car itself is the result of a 10-month collaboration between Spark Racing Technologies, McLaren Electronic Systems, Williams Advanced Engineering, Dallara and Renault.
McLaren were responsible for building the electric engine, which produces 201kW and 170Nm of instant torque.
Other features include a Rechargeable Energy Storage System courtesy of Williams and wireless charging system from Drayson. Michelin is the official Formula E tyre supplier.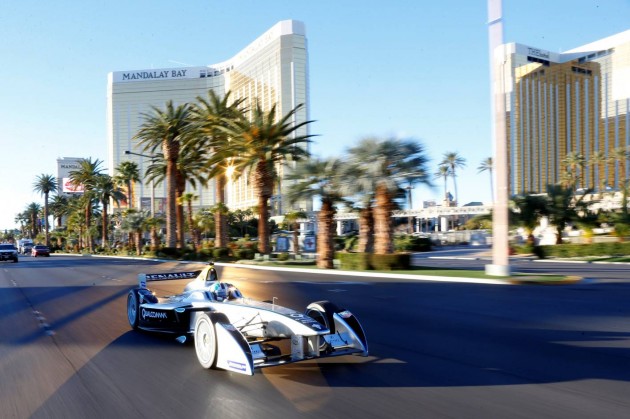 The first of 10 Forumla E races will take place at China on September 13, 2014, and will stop at Malaysia, Brazil, Uruguay, Argentina, United States, Monaco, Germany and the UK.
The Spark-Renault entry looks really cool and is a showcase of what electric vehicles can do on a race track. It could end up superseding Formula 1 in the years to come, so we should all be watching with interest late next year.