Following on from design sketches released earlier this week, Hyundai's all-new Grandeur has now been shown but the big luxury sedan is likely to be a non-starter for Australia.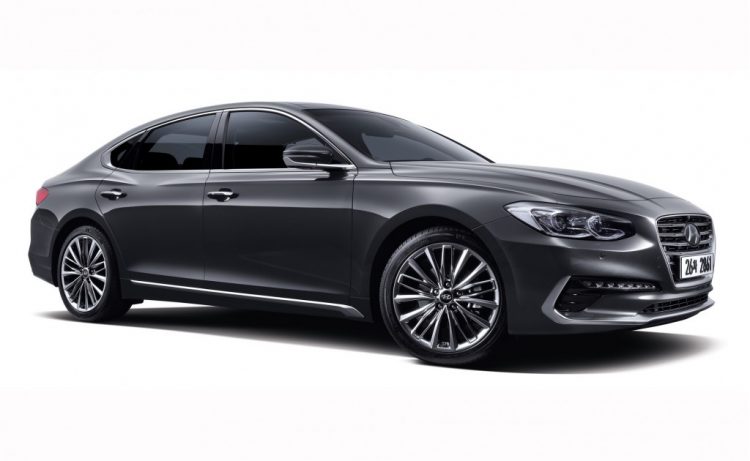 Called the Azera in other markets such as the US, the latest iteration seems to benefit from the latest incarnation of Hyundai's Fluidic Sculpture design language as seen on the all-new i30 due next year. In the US, the larger sedan fights the likes of Ford Taurus, Chevrolet Impala, Buick LaCrosse, Toyota Avalon and Nissan Maxima.
While powertrain details are thin on the ground at this point, the outgoing version features powertrains as diverse as the R-series 2.2-litre diesel, 3.3-litre Lambda V6 with 218kW and 346Nm, and the Sonata Hybrid's innards.
The Sonata's 2.0-litre turbocharged four-cylinder with 180kW and 350Nm is a potential candidate for the new model, in addition to those other variants. Precisely what it ends up with will be confirmed within the next month or so.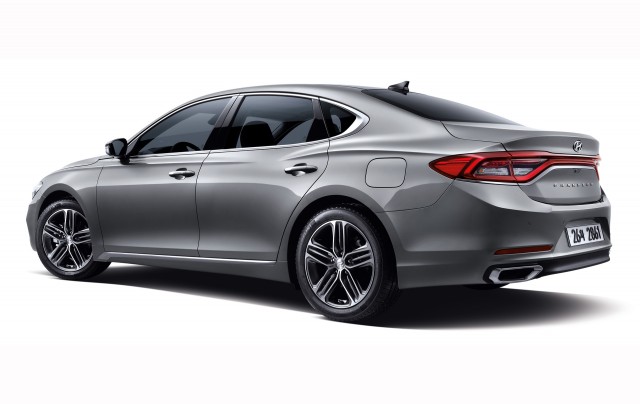 The Grandeur has not been sold in Australia since 2011, when it was decided the current generation was no longer suitable.
The new model features a neater interior with Apple CarPlay and Android Auto integrated into the centre stack alongside an analogue clock.
Some believe this could work under the Genesis label as a potential Lexus ES rival, but that is unlikely to happen. Instead, we will end up with the revised Genesis G80 first and then the G70 which will do battle with the 3 Series.