Lotus has revealed the new Elise S Cup R racer will make its public debut at the Autosport International event in the UK next week. The car is an evolved, race-ready version of the Elise S sporting a number of motorsport-approved features.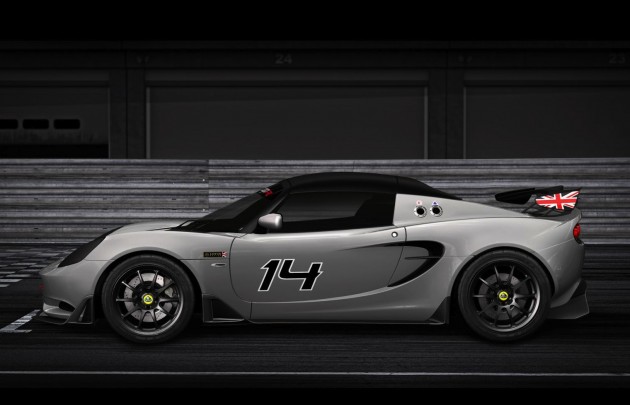 It comes with a bespoke aerodynamic bodykit adding downforce and added grip at high speed, as well as a special livery to help distinguish it further from its road-going counterpart.
The body includes a low front splitter, barge boards, front winglets to guide airflow, a chunky rear diffuser, and a large rear wing. There's also adjustable suspension for complete motorsport adaption.
As a result, the Elise S Cup R is able to lap a 3.5km circuit around four seconds quicker than the regular Elise S. And that includes using the same 1.8-litre supercharged engine which produces 163kW and 250Nm. Rupert Manwaring, head of Lotus Motorsport, said,
"Developing the Elise S Cup R was a natural step following the success of the Exige V6 Cup R; with so many new markets becoming interested in motorsport, the Elise S Cup R gives us the perfect entry level track-car.

"Whether the focus is racing or simply developing your driving skills on a race circuit and having fun, the incredible handling and ease of use with low running costs make the Elise S Cup R an intelligent choice."
The racer is eligible to compete in the 2014 Lotus Cup series which operates around the world under various championships, including the Lotus Cup UK, Lotus Cup Italia, Japan, Asia, USA, Europe, and the Lotus Ladies Cup.