Porsche has announced, with a new 500-million-euro investment, production of the all-new Porsche Cajun 'Cayenne junior' will commence in 2013 at the company's Leipzig plant.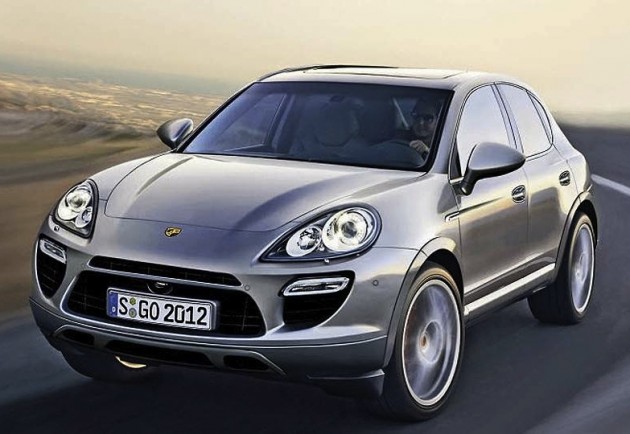 (rendered speculation only)
The Porsche Cajun is likely to be built on a platform similar to the one used on the Audi Q5 under the Volkswagen/Porsche umbrella, only it will feature various Porsche themes, in line with its pedigree. This means it'll be quick, and, judging by the bigger Porsche Cayenne – which is the company's best-selling model – very popular.
SUVs are a popular choice for auto consumers these days, there's no real stepping around the fact, so it's understandable that Porsche is looking to supply for the market demand and expand and cater for it.
Specific details on the new Porsche Cajun powertrain and features are yet to be released, however, as far as international speculation goes, the Porsche Cajun will feature at least three petrol engine trim levels and three diesel options.
The first of the petrol versions could consist of a 2.0-litre Volkswagen/Audi TSFI unit outputting 164kW. Next in the range will reportedly be a 3.0-litre supercharged V6 offering around 224kW (300hp), while a range-topper would be based on the same unit, tuned to around 260kW.
As for likely Porsche Cajun diesel models, an entry-level 2.0-litre – again, borrowed from Volkswagen/Audi – TDI developing 150kW, while a top-spec is expected to the based on a 3.0-litre TDI developing two levels of power, from 186kW to 230kW.
These are just calculated speculations however, and we will have to wait for word from Porsche for official specifications.
Rumours also suggest the Porsche Cajun will come in conventional five-door style as well as a three-door variant. This would help the new Porsche Cajun cater for the market and take on rivals such as the Range Rover Evoque.
Pricing on the new Porsche Cajun is also yet to be mentioned. We look forward to bringing you further updates on the Porsche Cayenne junior in the near future though. Stay tuned.
In the meantime, what do you think of a Porsche Cayenne junior? Would you want one, if it's priced competitively?
For more details on Porsche vehicles that are currently available, simply head over to the Porsche Australia website.