Following a teaser image last week, Skoda has now confirmed it will be unveiling a new Vision E SUV concept at the Shanghai motor show next month.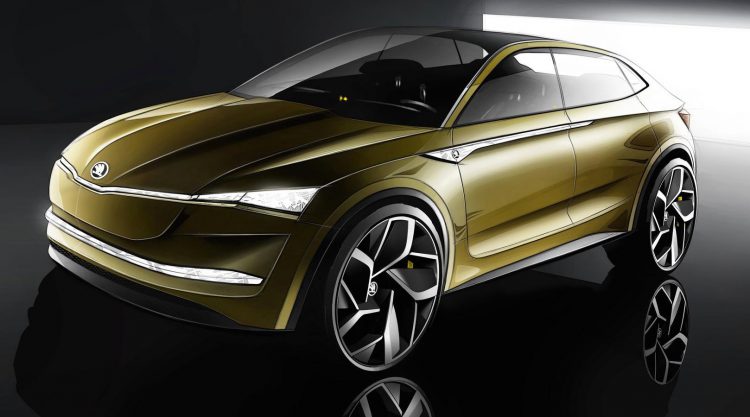 The concept is set to inspire a future coupe-style SUV based on the VW MEB platform, as well as previewing the brand's direction and potential in the field of electric powertrains and autonomous capability.
Skoda says the Vision E concept offers a full-charge range of around 500km thanks to its powerful lithium-ion batteries. These feed two electric motors with an overall output of 225kW. Performance figures haven't been mentioned but the system is capable of a 180km/h top speed.
Aside from being Skoda's first electric vehicle study, Vision E also boasts level 3 autonomous driving capability. As such, it is the first autonomous driving concept car the VW-owned brand has ever made.
Skoda is planning to introduce electric-based models as early as 2019, with the first being the Superb plug-in hybrid. The first fully electric model will launch in 2020.
Although the Vision E is just a concept at this stage, it is set to preview the possibilities for the brand in the near future. Skoda says the concept "provides the first brand-specific outlook on the future of individual mobility". All will be revealed on April 19.