Some more details are coming through regarding the much-hyped Ford Fiesta RS, which is set to hit the market in a couple of years.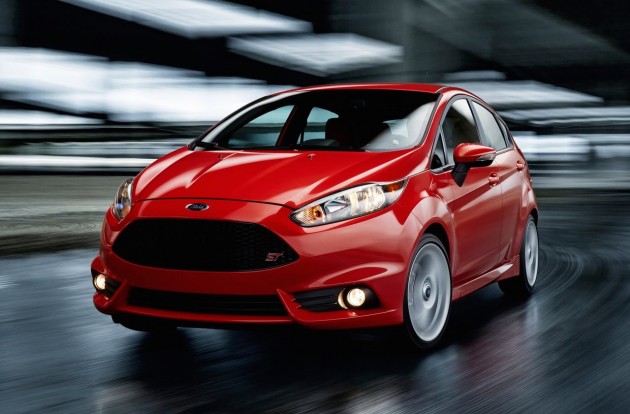 It's believed the Fiesta RS will be launched in 2017 to help celebrate the Fiesta's 40th anniversary. And according to reports it could offer up to 183kW from its 1.6-litre EcoBoost turbo engine.
In standard form the Fiesta ST is a potent and very exciting little hatch, generating a maximum of 147kW during overboost. We have timed 0-100km/h in just 6.9 seconds in the ST version. The RS could achieve the sprint within the 5.0-seconds range.
For an RS, which Ford is yet to officially confirm, we can expect a number of high-performance enhancements in a similar theme to the Focus RS. It is expected to come with dedicated suspension and brakes, larger wheels, a bespoke interior and a unique bodykit with muscular wheel arches.
It's all still a bit up in the air at the moment, but perhaps the most mysterious element is whether or not Ford will adopt a four-wheel drive system like the Focus RS, or stick with the front-wheel drive setup of the Fiesta ST.
Ford has previously confirmed it is going to be introducing 12 high-performance cars over the next few years, including sportier versions of the new Mustang and the new GT supercar. A Fiesta RS is likely to be part of that plan. Let's keep our fingers crossed.