Skoda is planning to introduce an all-new large SUV later this year, and the company has just confirmed it will be called the Kodiaq.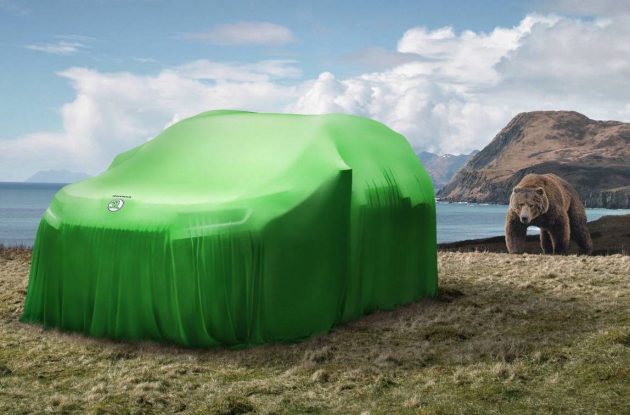 While the Volkswagen-owned brand has offered plenty of crossovers and jumped up wagons, this is the first time it is stepping into the seven-seat large SUV segment. It's likely to be based on the Volkswagen Touareg, featuring a unique design inside and out.
The Kodiaq is named after a bear species that lives on an island off the southern coast of Alaska. Size, strength, and family spirit are the key factors of the Kodiaq, just like the Kodiak bear, the company says.
Skoda will launch the new model early in 2017, with a public unveiling taking place in the second half of this year. So far only this teaser image has been revealed, however, we can probably turn to the recent VisionS concept for some indication of its styling direction and overall proportions.
The design is being described as offering distinctive, muscular lines that represent "dynamism, robustness and protective strength". It will stand 4.7m in length (current Touareg is 4.8m), and "comfortably" seat seven adults.
Power is expected to come from a small range of turbocharged diesel engines, and possibly a high-output 2.0 TSI turbo-petrol producing around 206kW, like in the latest Skoda Superb.
Like all existing Skoda models, the Kodiaq is set to be one of the most practical and user-focused models in the class, bringing Skoda's 'Simply Clever' philosophy to all aspects of the interior. Needless to say, it should be a very interesting model for the demanding segment. Stay tuned for updates.