Remember the epic Mercedes-Benz CLK GTR road car back in the early Need for Speed days? We just found a real one. A Mercedes-Benz CLK GTR Roadster Super Sport and it's up for sale. Only shame is it's in Europe, oh, and the purchase price.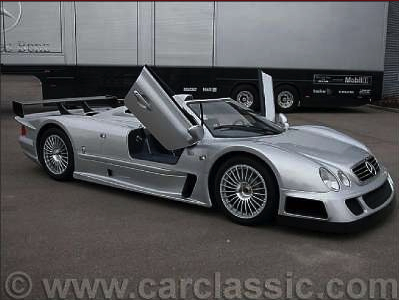 It's an impreccible example of one as well, wearing an odometer which reads just 22km. According to the classiccarsforsale.co.uk advertisement, this is one of only five CLK GTR Roadsters in the world.
Behind the cabin sits a stonking 7.3-litre AMG V12 engine – the same engine seen in Pagani Zondas – that develops a back-whacking 537kW (720hp). It's capable of pushing the CLK GTR along to a top speed of 377km/h after completing 0-100km/h in just 3.2 seconds.
The car is located in Germany and has just been serviced (22km on the clock? We're not sure why – the ad says the owner changed the tyres simply because tyres are meant to be changed every two years regardless of kilometres. When you've got the money…) and is ready to go.
Too have a squiz at the full ad click over to classiccarsforsale.co.uk. Asking price is, expectedly, €850,000, or around AU$1.14 million.