The second-gen Nissan LEAF is getting near, with another teaser hitting the web detailing a new e-Pedal technology that will debut with the car.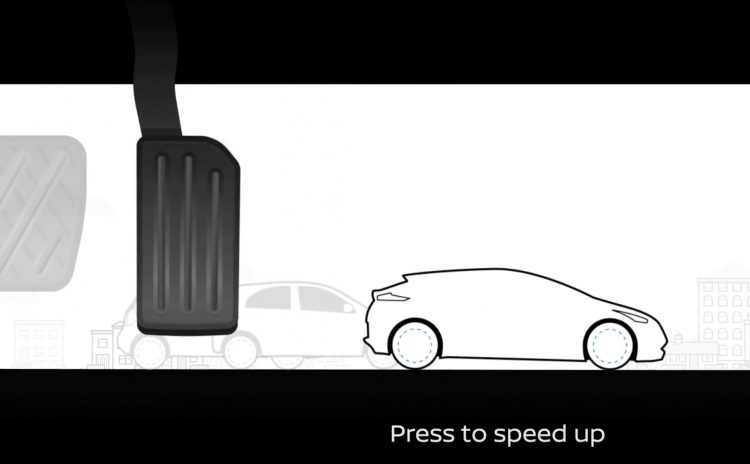 Nissan is describing the e-Pedal as a technology that will transform the way we drive. Essentially, it allows the driver to turn the accelerator pedal into a throttle and braking pedal at the flick of a switch.
It's said that the e-Pedal can cover 90 per cent of driving needs, with Nissan claiming it makes the process of driving more exciting. In traffic conditions the e-Pedal reduces the need to switch from one pedal to another.
As the driver backs off on the accelerator, braking is applied. And when the throttle is completely lifted, the LEAF is brought to a complete stop. It's held at a stop until he driver reapplies some throttle.
No other official details have been confirmed with the latest preview. But as far as we know the new model will come with a larger-capacity battery pack that is set to provide around 320km of range.
We also know Nissan will be applying its V-Motion 2.0 design language to the exterior, with advanced LED headlights and an inverted grille. Meanwhile, a ProPilot semi-autonomous driving system will be offered as well.
All will be revealed on September 6. Click play below for a demo on how the interesting e-Pedal system works.