Ford and Shinola have produced a special wrist watch to celebrate the 50th anniversary of the Ford Mustang muscle car. This could be the perfect Father's Day gift or the must-have collectable item for Mustang fans.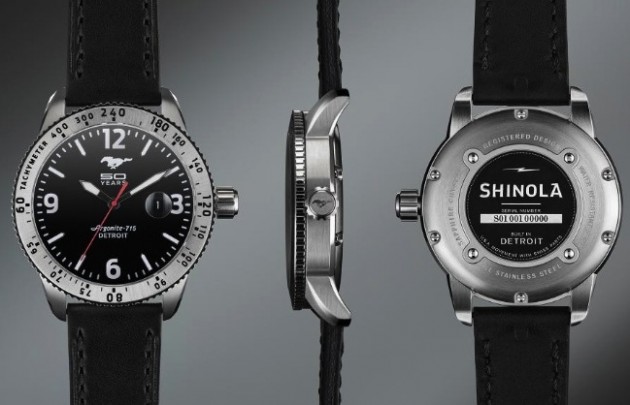 Made by renowned New York brand Shinola, the piece features a scratch-resistant sapphire crystal face with Swiss mechanical components behind.
Also on the face is the galloping Mustang emblem with a special 50 years marking, with the galloping Mustang also etched onto the end of the adjustment stalk.
Ford and Shinola are planning to introduce a range of special accessories to celebrate the Mustang's 50th anniversary, which occurs in April next year, including jackets, shirts, and pinball machines.
Ford plans to pair up with 50 companies to help develop lots more unique products. John Nens, Ford lead for global brand licensing, recently said,
"Like the Mustang itself, we want our licensed products to convey an attitude of strength, passion and quality. Shinola embodies all of these things and is a perfect fit to celebrate this special moment in automotive history."
The watch will go on sale in October. Just 1000 units will be available.