In the world of Porsche badges there are a few sacred items that invoke floods of serotonin in Porsche-o-philes the world over. Turbo, Targa, Carrera 2.7 RS, GT2 and the thoroughbred RSR. The 964 RSR was the ultimate and most hardcore variant of the series, with only 51 examples built.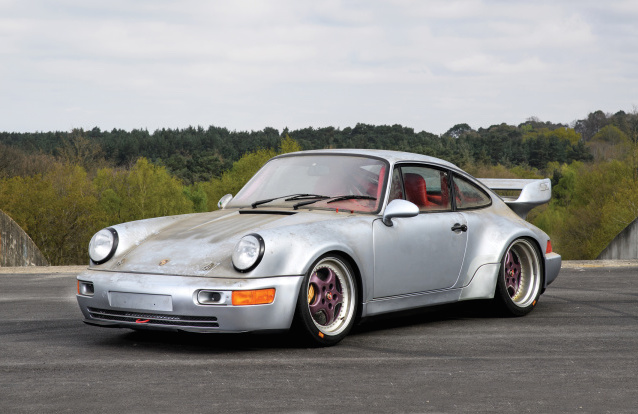 An extremely rare 1993 example is going up for auction soon, with a barely believable six miles on the clock (9.6km). It's essentially a brand-new vehicle, although the body could do with a nice wash as it has been sitting for so long. To make it more exotic and rarer, the car was optioned with some luxuries from the factory, including a Can Can red leather upholstery and various matching items.
The starting point for the RSR was the Porsche 911 Cup racer-based Carrera RS, which was stripped of 150kg thanks to thinner glass, removed sound-deadening, alloy bootlid, seam-welded chassis and no rear seats, air-con or cruise control.
A more hardcore version called the RSR, as featured here, also included a 3.8-litre 260kW naturally aspirated flat-six engine, the wide bodykit of the Turbo and a wild rear wing. It has been clocked as fast as 3.7 seconds for the 0-60mph dash (97km/h) which was jaw-dropping for a 1992 car.
The RSR has succesful racing heritage, with wins at the Suzuka 1000, a LeMans class victory as well as the 24 hours of Interlagos.
This untouched example is estimated to be worth between US$2.2-2.4 million (AU$2.9m-$3.4m). Head over to RM Sotheby's to check out the car and more about its history. It goes to auction next month.