Infiniti is set to introduce an all-new supercar within five years, a recent report has revealed. The car is expected to be developed with technology borrowed from the Red Bull Racing F1 team.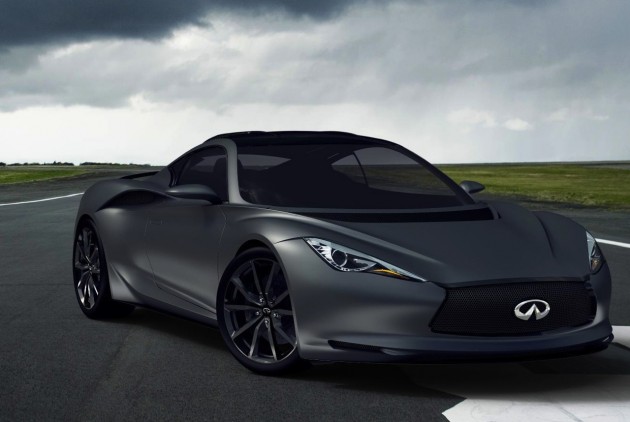 Aside from the Nissan Skyline-based G37, Infiniti doesn't currently offer a bespoke sports car, let alone a supercar. This will be something entirely new, and much more focused and low-slung.
Speaking to UK publication Autocar, Fintan Knight, chief of Infiniti Europe, said the company is still weighing up the possibility of using a mid- or front-engine layout. Knight said the powertrain layout is also in discussion.
According to Autocar, the powertrain is likely to be based on a V6 petrol engine with additional performance coming from a hybrid electric motor system. The hybrid technology would come from experience obtained through Red Bull F1 developments.
Infiniti is planning to expand into more market segments in the coming years. The mid-size sedan, the Q50, is just around the corner, while a small SUV is also in the pipeline, potentially called the Q30 or QX30 – a Q30 concept will be revealed at the Frankfurt show next month previewing the new model.
Once the company builds its showroom with these models, the new supercar will arrive. It's is expected to borrow design cues from the Infiniti Essence and Emerg-e (pictured) concept cars.