The new SEAT Leon Cupra 280 has posted a new world-record Nurburgring lap time for a front-wheel drive production car, with a cracking time of 7:58.4. It betters the previous record-holder, the Renault Megane R.S. (8:07.97), by over 9.0 seconds.
Honda is aiming to break the lap record at the Nurburgring for a front-wheel drive with the next-gen Civic Type R, but until then it looks like the underdog from SEAT will look after the trophy.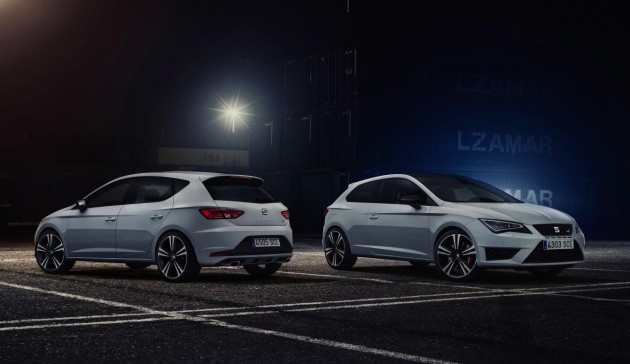 Based on the Volkswagen Golf GTI, the Cupra 280 is a special edition using a 2.0-litre turbocharged four-cylinder engine producing 206kW. Acceleration from 0-100km/h takes just 5.7 seconds when fitted with the dual-clutch DSG transmission.
It's quite a lot more powerful than the Golf GTI Performance Pack (169kW), however, it's not quite as powerful as the 221kW Golf R.
It's interesting that Volkswagen has built the SEAT to be the quickest front-wheel drive. You would think the company would focus its attention on the more iconic Golf GTI.
Nonetheless, this is a very impressive time. Believe it or not, it's just 2.4 seconds behind a Ferrari 360 Challenge Stradale, and over 4.0 seconds quicker than a 1999 model Porsche 911 GT3.
Click play below for some highlights. The car was driven by touring car driver Jordi Gene.
c