Remember the crazy hot hatch concept car from a couple of years ago that Hyundai made with a mid-mounted engine? Well, it seems engineers are testing a prototype, inspired by that RM16 N concept.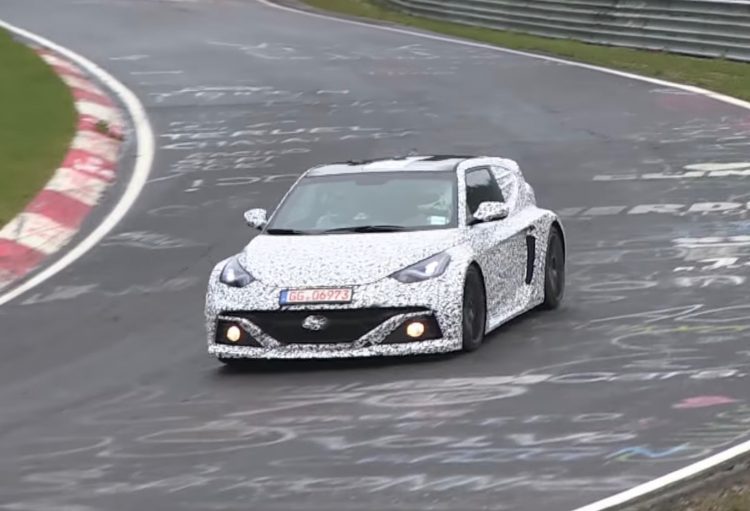 Hyundai has launched its new N performance sub-brand, with the introduction of the i30 N. And, apparently, there are more sports cars in the pipeline from the sub-brand. This spy video, following up from a spotting in 2016, seems to suggest Hyundai N is still evaluating the possibility of launching an RM (Racing Midship) hot hatch.
As you can see in the video, provided by Motor1, the prototype is fully running and features all of the usual bits and pieces required for road use. There are side mirrors, headlights and fog lights, and we even get a quick glimpse at the high performance Brembo brakes.
In concept form the RM16 N featured a 2.0-litre forced induction four-cylinder engine producing 220kW, connected up to a six-speed manual transmission with rear-wheel drive. The induction is assisted by a clever electronic supercharger, although this element might not make it to production just yet.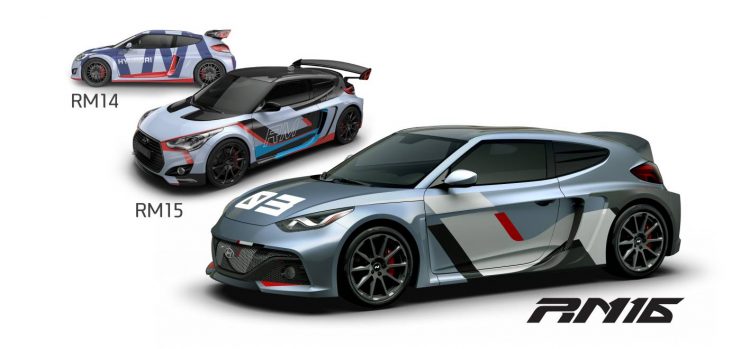 The prototype sounds like it uses a manual transmission and a four-cylinder engine. It's also funny to see the engineer fill up petrol at the station while wearing a helmet the entire time. The driver doesn't appear to be fully pushing it around the Nurburgring, but simply stretching its legs.
Hyundai's Veloster sports car, which the RM project is loosely based on, certainly has the potential for an N version. Whether it will retain its front-engine and front-wheel drive system is yet to be known. Judging by the large intakes in front of the rear wheels on this prototype, the idea of a mid-mounted engine could still be on the cards.
There's been no official confirmation that a production version of the RM will exist, or any other specific N model in fact. However, Hyundai said last week that it is looking to expand the product portfolio and that it is launching a 'N Line' option pack for vehicles. The RM project might take some time before hitting the market. Check out the spy video below in the meantime.