Mad Max is an iconic Australian film, thanks largely to the Ford Falcons featured; the XB 'Interceptor' Coupe with its GM 6-71 blower sitting out of its bonnet and Peter Arcadipane designed shovel-nose bodykit, and the yellow, red and blue XA police cars that featured early in the movie.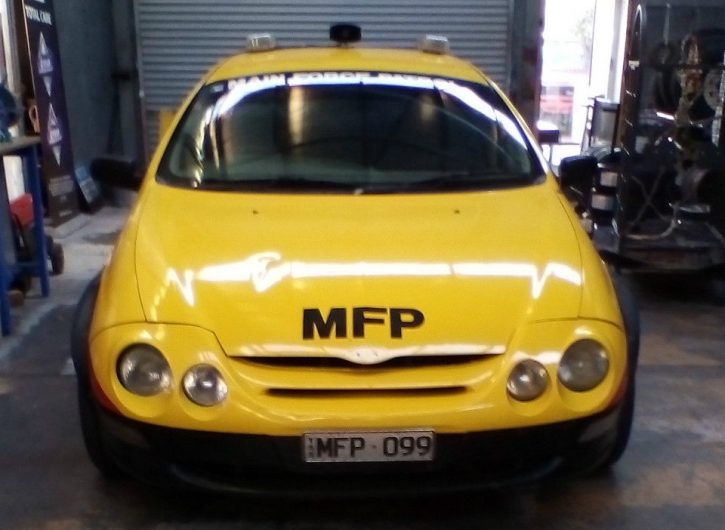 Many of the former have been sent to movie buffs in the States and XA-C Falcons are getting thinner on the ground. We don't blame this Tasmanian tinkerer for instead choosing a later model Falcon to decorate accordingly. Not just any Falcon, mind you, the AU Falcon which has rapidly become the darling of Australia's internet via memes and comedic Facebook pages. It even has its own siren and intercom.
In addition, you'll find one of the funniest blurbs in a car ad in the seller's description section. Mechanically, there is a loud diff whine and the air-con is in need of attention, too.
If you love Mad Max and are not put off by the choice of donor here, then best jump onto this Toecutter-chasing piece of moving merchandise before it get snapped up. Head over to the eBay ad for more details.