The new Jaguar I-PACE, which arrives in Australia next month, will come with a special Audible Vehicle Alert System (AVAS) to improve safety for pedestrians.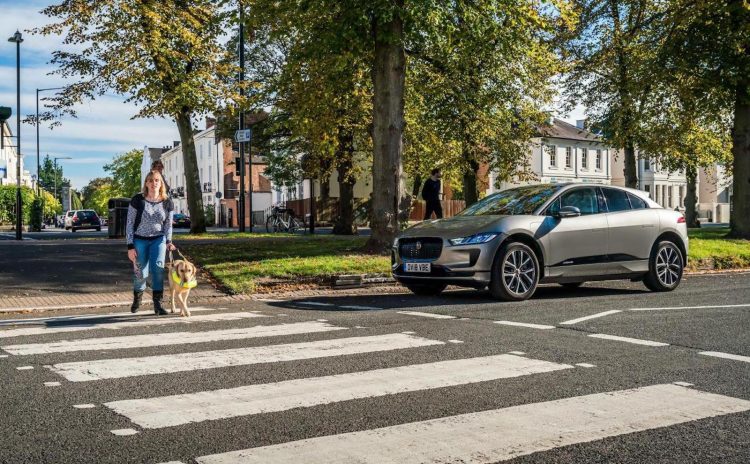 Electric vehicles make hardly any noise at all at low speeds. In car parks, for example, EVs can easily creep up on pedestrians unknowingly as there is obviously no running engine noise. Jaguar sees this as a potential safety issue and has rectified it.
The AVAS technology produces faint sound that can be picked up by pedestrians, and it has been tested with the blind and vision-impaired. It works at speeds under 20km/h, and meets or exceeds all forthcoming global legislation surrounding the potential concern for EVs.
Jaguar engineers worked for four years to come up with a soundtrack that is audible yet discreet, while not heard from inside the car. The company says initial tests with sounds similar to sci-fi spaceships had to be put aside as they found pedestrians were looking up into the sky as opposed to looking out for cars.
Engineers have since found the right noise, and extensively tested it in a range of environments to make sure it can be heard, including in special echo-free rooms and in a number of urban scenarios. The sound is produced from a speaker that's mounted just behind the front grille, and it can be heard from any direction. It cannot be disengaged.
The AVAS setup isn't deemed necessary for higher speeds as there is enough noise being produced by the tyres and wind running past the car. Speaking about Jaguar's efforts, John Welsman, policy business partner for Guide Dogs for the Blind, said:
"Guide Dogs campaigned hard to make it compulsory for quiet vehicles to have sound generating systems built in and turned on, including when the vehicle is stationary at a pedestrian crossing. We applaud Jaguar for being the first to launch an EV which meets standards before the new legislation even comes in and look forward to working with the company more in the future."
The Jaguar I-PACE arrives in Australia in November, featuring a 90kWh lithium-ion battery system with a power output of 294kW. It can cover the 0-100km/h dash in just 4.8 seconds, and offers a range of up to 470km. Buyers can place an order now at prices starting from $119,000 (excluding on-road costs). Check out the video below to see how the AVAS tech works.