The Government's instant asset tax write-off has been extended through to the end of 2020. Under the scheme, small business owners with turnover under $500 million can instantly write off an asset at tax time to the tune of $150,000 – up from just $30,000.
Naturally, the Federal Chamber of Automotive Industries (FCAI) is supportive of the extension. FCAI chief executive Tony Weber said last week:
"We need to kick start the new vehicle market by stimulating new vehicle purchases, and the instant asset tax write-off is an important tool in this process. We would like to see small businesses follow through on their pre-COVID investment strategies, and replace their older vehicles with new, safer, and more efficient models."
New? Tick. Safe? Tick. Efficient? Okay maybe not so much. Here are five downright sensible cars we totally suggest you buy with the increased write off amount in mind.
5. Jaguar F-Type
This one will send the right message at your diesel mechanics business. Park this bad boy out front and the trucks will roll in.
The 221kW 'P300' 2.0L turbo model can be found for a hair under $150,000 drive away. It is a 2.0-litre turbo four-cylinder engine, and does indeed put out – relatively mild by today's standards – 221kW and 400Nm. It has a claimed 0-100km/h time of 5.7 seconds, which would be totally useful for running errands.
This is for the entry model of new 2021 F-Type lineup, with upper models coming in at over $200,000 – not very tax friendly.
Fast Facts – 2021 Jaguar F-Type P300
Engine: 2.0-litre turbo four-cylinder
Output: 221kW@5500rpm / 400Nm@1500-4500rpm
Transmission: Eight-speed auto
Drive type: Rear-wheel drive
Claimed 0-100km/h: 5.7 seconds
Kerb weight: 1525kg
Official fuel economy: 7.2L/100km
Starting price: $126,400
---
4. Chevrolet Camaro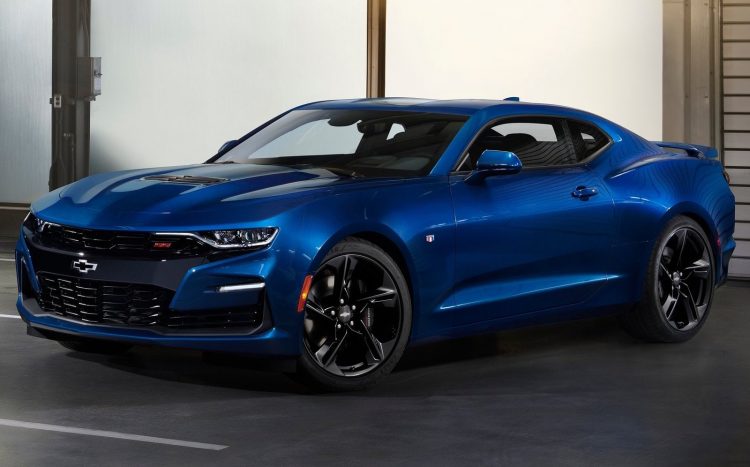 "There's no replacement for displacement," as the old saying goes. The Chevrolet Camaro was introduced in Australia to compete with the Ford Mustang. You'll find them through the HSV dealer network, as Holden doesn't exactly put out cars anymore.
2020 will also be the last year Camaros come Down Under, however. After that, they might become more of a bespoke car, where importers bring US models here and retrofit everything to suit right-hand drive – apparently a new division is in the works, called something like 'GM Specialty Vehicles'.
In Australia the 6.2L V8 Camaro can be found for around $90,000. This is quite frankly a laughable mark-up compared to the base model's US price of just US$25,000.
This car obviously makes sense for a sign-writing business out in the country where you want to be loud, confident and also send the write message.
Fast Facts – 2020 Chevrolet Camaro 2SS
Engine: 6.2-litre V8
Output: 339kW@6000rpm / 617Nm@4400rpm
Transmission: Six-speed manual
Drive type: Rear-wheel drive
Claimed 0-100km/h: Not listed
Kerb weight: 1680kg
Official fuel economy: 11.5L/100km (auto)
Starting price: $86,990
---
3. Jeep Grand Cherokee Trackhawk
Continuing on with the American tradition of putting stupidly big engines in rather ordinary cars, the Trackhawk takes the venerable Grand Cherokee name and shoves a supercharged 6.2L V8 'Hellcat' engine under the hood. This puts out 522kW and 868Nm, and does 0-100km/h in well under four seconds, which is insane for an SUV.
It demands 98 fuel and has a combined fuel consumption of 16.8L/100km, or over 25L/100km around town. This makes it obviously the go-to choice for the travelling salesman or ride-share worker who idles a lot in traffic.
Fast Facts – 2020 Jeep Grand Cherokee Trackhawk
Engine: 6.2-litre supercharged V8
Output: 522kW@6000rpm / 868Nm@4800rpm
Transmission: Eight-speed auto
Drive type: All-wheel drive
Claimed 0-100km/h: 3.7 seconds
Tare weight: 2399kg
Official fuel economy: 16.8L/100km
Starting price: $134,900
---
2. Toyota GR Supra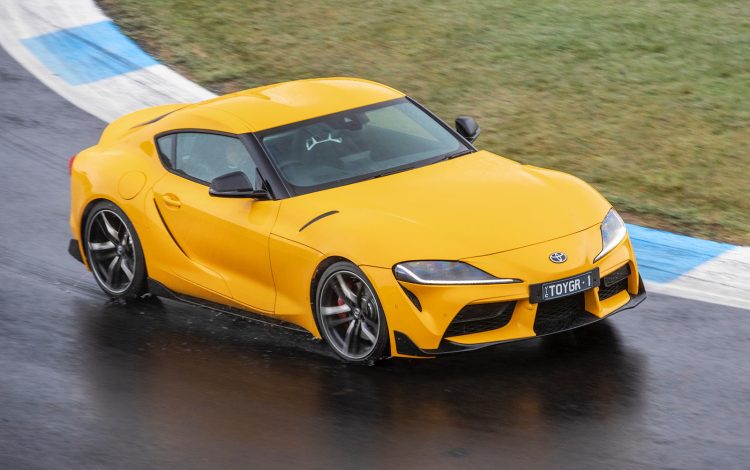 FINALLY – something truly sensible, a Toyota. Granted, it's the GR Supra, which is back from the 1990s with a vengeance. It can be found for under $100,000 drive away, which leaves some room in the asset write-off kitty for a tractor, which is where this car will be used to transport bales of hay as you are a cattle farmer.
With 250kW on tap and 500Nm, the coupe does 0-100km/h in 4.3 seconds. While this spec sheet is for the current model, the 2021 model will pack even more of a punch, with power soon to be lifted to 285kW. However, as the asset write off runs out at the end of the year, the likelihood of getting the MY2021 before then isn't good.
Fast Facts – 2020 Toyota GR Supra GT
Engine: 3.0-litre turbo inline six-cylinder
Output: 250kW@6500rpm / 500Nm@1600-4500rpm
Transmission: Eight-speed auto
Drive type: Rear-wheel drive
Claimed 0-100km/h: 4.3 seconds
Tare weight: 1463kg
Official fuel economy: 7.7L/100km
Starting price: $84,900
---
1 . Porsche 718 Cayman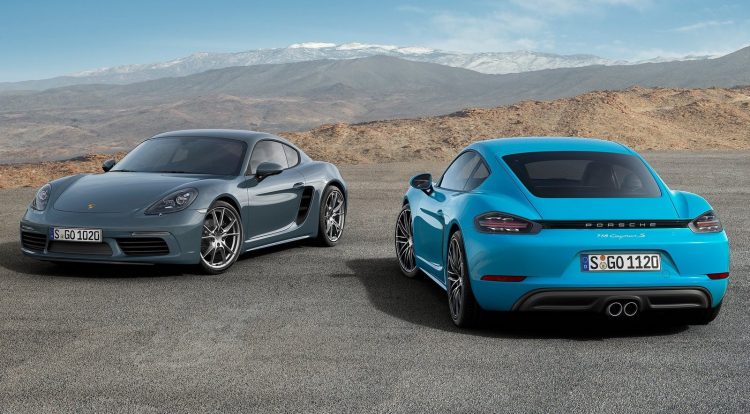 Your name is Trisha, and you are a hairdresser who drives a Porsh-a. However, this is no stereotypical Boxster. This is the Cayman, baby.
With 220kW and 380Nm in base model form, the sports car remarkably does 0-100km/h in under five seconds with the auto, which may come as a surprise given its fairly low output figures. This is in large part aided by its light weight of less than 1400kg.
This is all with a mere four-cylinder, 2.0L engine. Overall, it is a totally sensible car. Its light weight and four-cylinder engine make it fall into some of the cheaper registration brackets in each state. Never mind the insurance. It can be driven off the lot for just under $140,000.
Fast Facts – 2020 Porsche 718 Cayman
Engine: 2.0-litre turbo four-cylinder
Output: 220kW@6500rpm / 380Nm@1950-4500rpm
Transmission: Six-speed manual
Drive type: Rear-wheel drive
Claimed 0-100km/h: 5.1 seconds (4.9 auto)
Tare weight: 1303kg
Official fuel economy: 7.5L/100km
Starting price: $116,000 (manual, auto adds $2690)
NB: Article may or may not be satirical