BMW is winning the German vehicle sales race around the world between Audi and Mercedes-Benz, but both Audi and Mercedes are making ground on the Bavarian carmaker.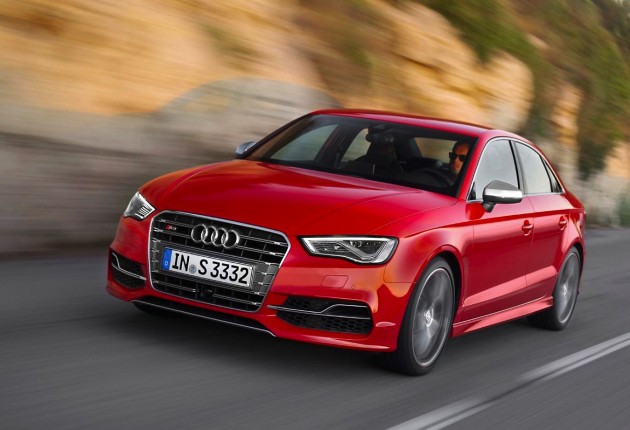 So far this year the BMW brand has sold 1.03 million vehicles around the world. This is an increase of 10 per cent compared with the same seven-month period as 2013. It is the first time BMW has cracked the million mark so early on in the year.
Audi has also sold over a million so far in 2014, reporting 1.01 million vehicle sales, an increase of 11 per cent compared with last year. The rise was helped by prominent sales of the A3 and A6.
As for the brand with the three-pointed star, Mercedes-Benz has sold 920,000 vehicles so far this year. Although it is the lower figure out of the trio, Mercedes enjoyed the biggest increase. The Stuttgart-based brand saw a rise of 13 per cent during the first seven months of the year compared with last year.
Translated into figures, BMW sold around 77,000 more vehicles in 2014 compared with its efforts in 2013, while Audi sold around 101,000 more than its 2013 effort, and Mercedes-Benz trumped them all with 104,000 more sales.
In Australia, Mercedes-Benz is the top-seller by far. Mercedes has sold 17,527 vehicles locally so far this year (as of July VFACTS figures), up 16.3 per cent on last year.
BMW comes in second place with 12,778 sales, up 9.2 per cent, while Audi comes in third, reporting 11,195 sales. Audi saw the biggest increase in Aussie sales, with a rise of 18.1 per cent on its 2013 figures.