The Ford Mustang has only recently just gone on sale in Australia, officially, and the order books are stretching out into 2017. This means we've missed out on some of the awesome special editions that have come out over the years, including the Mustang Cobra R.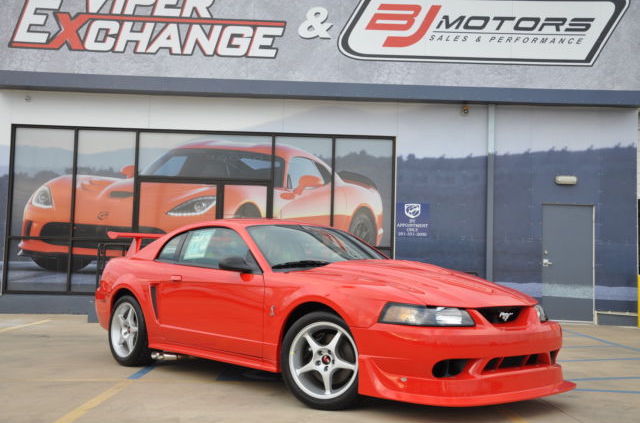 The last time we got a Mustang in Australia was 2001, where it was converted from left-hand drive. That model was an SVT Cobra, with a 4.6-litre V8, 240kW and 430Nm. The ultimate version of that generation never received an Australian passport; the 2000 Mustang Cobra R.
The Cobra R received a 5.4-litre, 287kW and 522Nm V8 (similar numbers to the original FPV GT), stripped out interior with no back seats, no air-con, a big hole where the radio was, a massive rear spoiler and 18-inch alloys.
In addition, it received racing suspension, upgraded brakes, a side-exit exhaust, Recaro seats and an oil cooler. These changes meant it topped out at 273km/h, while smashing the 0-100km/h down to under 5.0 seconds – astonishing for the era.
This example up for sale, number 135 of only 300 built, is listed on the eBay Motors American website, with an asking price of US$79,995 (about AU$107,102). It has 84.5miles (135km) on its odometer.
The modern equivalent to this car would be the Shelby GT350R. It produces 373kW and 542Nm from a high-revving 5.2-litre flat-plane V8. It can reach 100km/h in under 4.0 seconds, and features Australian-made carbon fibre wheels. Like the Cobra R, it isn't available here.