Tuner and manufacturer Hennessey Performance is planning something big, called the Venom F5. It's set to be one of the fastest production cars the world has ever seen.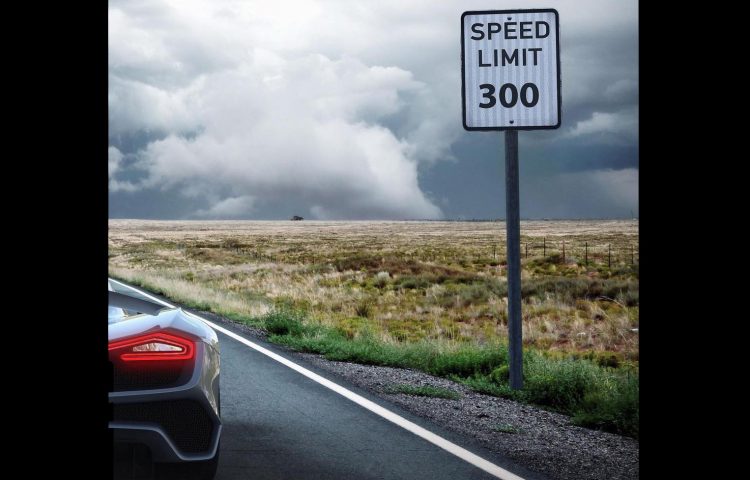 Hennessey is planning to unveil the new Venom F5 at the 2017 SEMA show in just a couple of weeks. And to build anticipation the American company has released a couple of teasers. The first one, a photo on its Instagram page, simply shows the F5 next to a speed sign that reads "300", referring to 300mph, which translates to a mind-blowing 483km/h.
The second teaser, a video, clearly states Hennessey's intention to build the "fastest road car in the world". We also get a look at some of the engineering work that has gone into the new model, including the aero treatment and even glimpses of the body design.
If the car does indeed go on to hit 483km/h, it will become the fastest car in the world. This would surpasses the current official record-holding Bugatti Veyron Super Sport, which has 431km/h stamped onto the hall of fame.
To achieve this kid of speed, power is expected to come from a twin-turbo V8 producing over 1082kW (1450hp). We say this as the F5's predecessor, the Venom GT, used such an engine with that level of power.
We'll have to wait and see to get the full details. The 2017 SEMA show starts on October 31. Check out the quick teaser video below in the meantime.