Adding fuel to the already smouldering cauldron of speculation surrounding a Supra revival, Toyota yesterday trademarked the 'S-FR' name, which could be used on a future vehicle.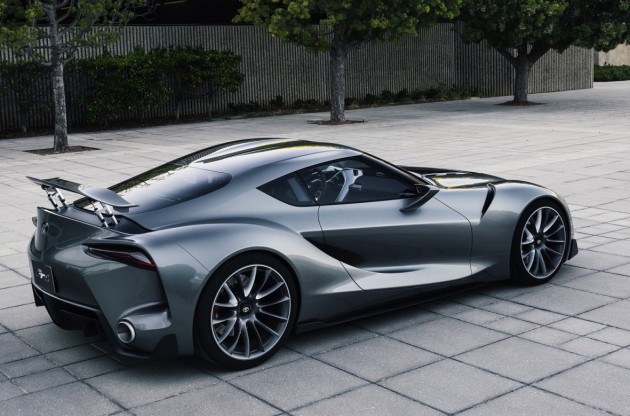 Whether Toyota seeks to capitalise on the Supra's still-loyal following or switch to an acronym remains to be seen, but a new grand sports car model is expected to launch in around 2017.
The new Supra is expected to be the result of a collaboration with BMW , announced in 2013 – where BMW would use the platform to replace its ageing Z4 model, and Toyota would have a sports car to sit above the 86.
The rumour mill has been churning ev er since, initially tipping the revived Supra would use hybrid and four-cylinder power. The latest reports swirling around seem to indicate that Toyota will use one of BMW's silky straight-sixes. If true, this would be consistent with the Supra tradition, as every other vehicle with the nameplate has been graced with the same configuration.
A BMW-sourced unit would also have the advantage of sitting low in the engine bay, as BMW engines are generally canted at an angle. The only inline six petrol engine the Bavarian company makes is the 3.0-litre turbo seen in various '35i' models.
Neither automaker has confirmed powertrain details at this stage. Toyota showed the FT-1 concept (pictured) in Detroit last year, and this is expected to give us a taste of what to expect from the partnership.