Despite a long history of aurally-pleasing petrol engines, Ferrari will introduce an all-electric supercar, the company's CEO has confirmed. It's set to arrive before Tesla launches its all-new Roadster 2.0 in 2020.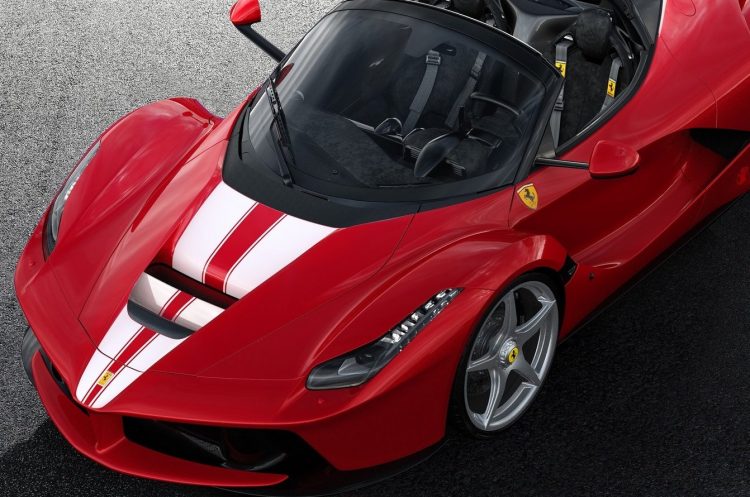 Speaking with media at the Detroit auto show, currently underway, Ferrari CEO Sergio Marchionne said the company will build an electric supercar to challenge Tesla at the high end of the EV market. In a recent Bloomberg report, Marchionne is quoted as saying:
"If there is an electric supercar to be built, then Ferrari will be the first. People are amazed at what Tesla did with a supercar: I'm not trying to minimise what Elon did but I think it's doable by all of us."
So far there has been no specific details on such a project, however, Ferrari's current flagship model, the LaFerrari, does feature a complex V12 hybrid powertrain which incorporates electric motor technology. Ferrari also has, of course, its Formula 1 developments which also utilise electric propulsion systems.
Reports suggest the all-electric supercar will be quicker than the insane new Tesla Roadster 2.0, which is claimed to achieve 0-100km/h just 2.1 seconds and the quarter mile in 8.8 seconds. If Ferrari beats it, and beats it to the market, it will claim the title of the world's quickest-acceleration production car.
Marchionne is said to be preparing an extensive future plan for the Ferrari brand, which is expected to include formal confirmation and details on Ferrari's first-ever SUV, as well as new hybrid powertrains in the works, and the electric car. The plan will be released some time during the first half of this year.