Today's Cool Find comes from the US of A. It's a 1972 Austin Mini with a Honda VTEC engine inside. The VTEC engine in question is not the grand daddy F20 normally seen in the S2000, but is nonetheless a very potent swap for something weighing the best part of half a tonne.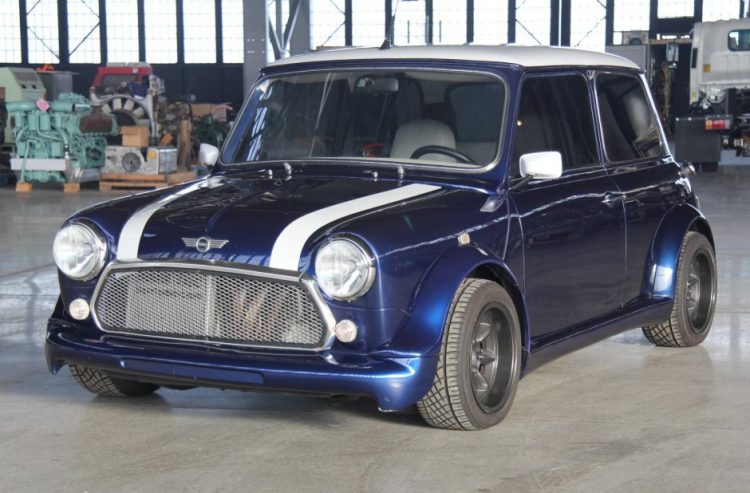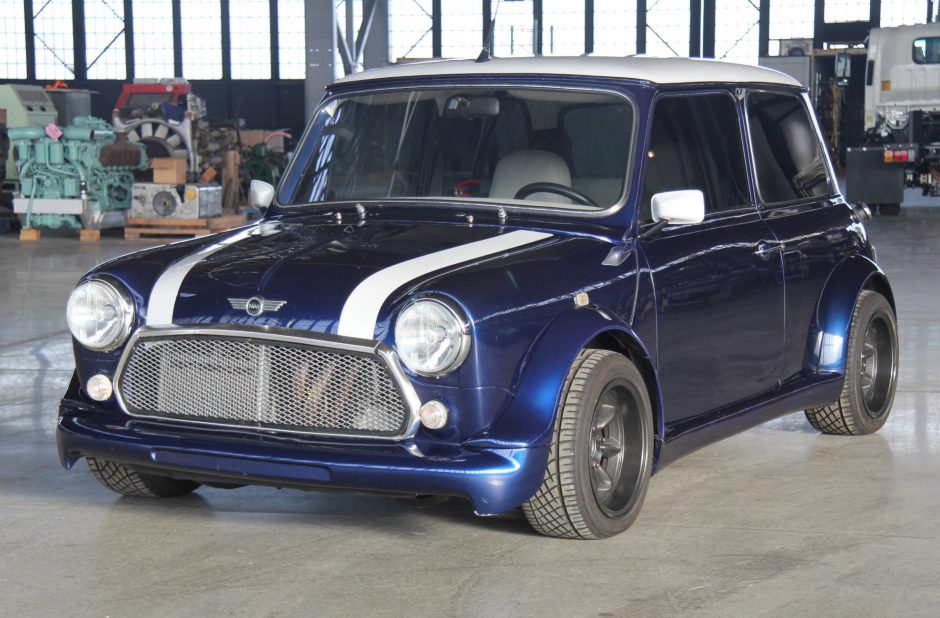 The B16 engine was found in the EK9 Civic Type R, and churned out 138kW at a moon-punching 8200rpm, all the way to a 9000rpm rev limit. The torque figure of 160Nm at 7500rpm is a reminder of this car's atmospheric aspiration but in a body this light, who needs turbos?
Best of all, it's paired to a five-speed manual and a mechanical limited-slip differential. Loads of fun is all but guaranteed.
The car is finished in Tahiti Blue and features stripes, a mesh grille treatment at the front with a one-piece-style front end/bonnet, and unique rear lights.
13,000miles (20,921km) are showing on the odometer and the seller says the car has had over US$32,000 (about AU$41,452) spent on it. Current bidding is up to US$17k (AU$22k). Check out the BringATrailer ad here for more detail.
The steering wheel is on the wrong side, but if you like this idea as much as we do, you could always pick up one of the brand new Mini bodies being built in the UK and put whatever engine you like in.