Another reveal has slipped out a little bit early. This time it's perhaps the grand daddy of them all, the new Nismo Nissan GT-R R35. Images and specs have been leaked just a day out from its Tokyo Motor Show debut.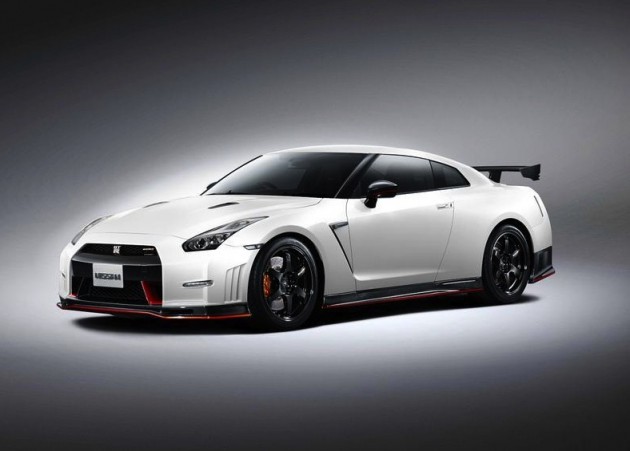 The new Nismo GT-R is probably one of the most anticipated reveals of the year, certainly in the high performance end of the market. Images and details were originally published in a Car and Driver report, however, the report has since been pulled offline (potentially after getting in trouble from Nissan?) A number of publications managed to snag the images and details for us all to share.
The Nismo GT-R comes with a bespoke aerodynamics kit with new front and rear spoilers and a set of 20-inch alloy wheels wearing Dunlop SP Sport Maxx GT 600 DSST tyres. These enhancements are believed to be part of an optional track package.
A number of carbon fibre bits and pieces included in the kit have reportedly brought the car's kerb weight down by around 64.8kg. The weight reduction, plus a full Ohlins suspension setup, equating to a Nurburgring lap time of just 7:08.69.
As for the engine, the 3.8-litre twin-turbo V6 has been tuned to produce 441kW and 650Nm, which is over 30kW more powerful than the current GT-R. Acceleration times for the 0-100km/h sprint are still yet to be uncovered but we can expect it to happen in under the current 2.7-second timeframe.
We look forward to bringing you all of the official details in the next 24 hours.
The new model will go on sale in some international markets as an official production car. Australia will miss out.