Chances are if you own a Ferrari you're more than happy with its looks and serious power output. If that's not the case, then Japanese tuner Rowan has come up with a kit that will add some flair to your 458.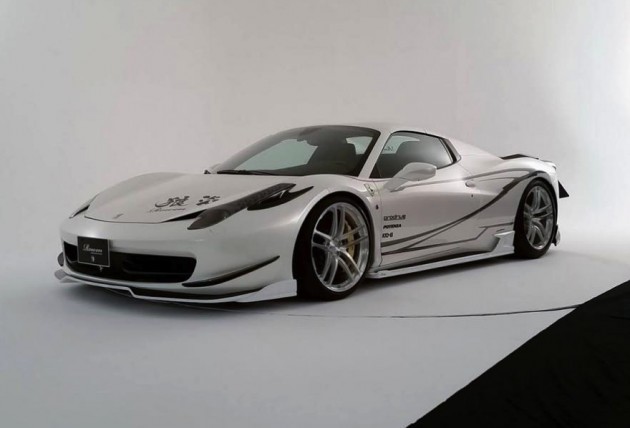 The Ferrari 458 Italia uses a 4.5-litre V8 that produces an output of 425kW and 540Nm, directed to the rear wheels via a seven-speed dual-clutch auto transmission. In terms of performance numbers, 0-100km/h comes up in just 3.4 seconds.
Enter Rowan's performance kit. The kit consists of a new aftermarket exhaust system with a very trick-looking triple-exit pipe setup at the rear, a modified front bumper with race-like fins and a splitter section, and a redesigned rear bumper with a finned diffuser underneath. There's also matching side skirts.
Finishing off the unique look is a set of custom 21-inch wheels. The theme might not appeal to everyone, but there's few people who would argue about the new exhaust tips – they look the goods. We're sure the pipes really bring out the best of the V8's vocal chords.
Australian prices for the Ferrari 458 Italia start from $525,417 for the coupe and $588,451 for the Spider. The top-spec 458 Speciale starts at $550,000.