To help bolster Volkswagen Group sales, and to help in the effort to take down BMW as the global number one premium vehicle brand, Audi is planning to build a US$1.3 billion production facility in Mexico. The plant will make vehicles for the US and other markets.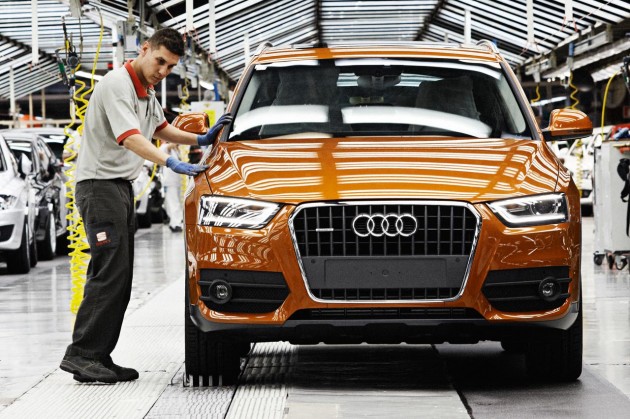 Audi sales haven't been able to keep up with BMW or Mercedes-Benz for years, until 2011, when Audi overtook Mercedes. The facility is expected to help increase Audi sales even further, mainly through boosting sales in the US  – also known as the world's largest market for premium vehicles.
The new plant will give the company a production base right near the US, and therefor closer to its customers. It will be capable of producing up to 150,000 vehicles per year.
Being located just outside the States also allows Volkswagen Group to capitalise on a more stable currency than if it were to produce within the US. Martin Winterkorn, Volkswagen Group CEO, recently said,
"The new Mexican plant plays a very important role for Audi, because Audi can produce in North America independent of US dollar currency swings."
To kick things off, the Q5 SUV will be produced at the Mexican plant from 2016, ready for sale in the US and many other regions other than China, which has its own production plant.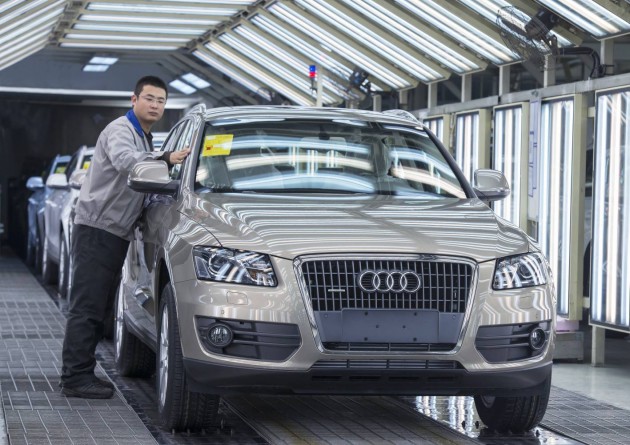 Volkswagen Group has set a goal to become the world's biggest vehicle manufacturer by 2018. During the first quarter of this year, Toyota (including its sub-brands) leads the way with 2.43 million vehicle deliveries, followed by General Motors with 2.36 million. Volkswagen Group sits at third position with 2.27 million.
In terms of premium vehicle sales around the world during the same period, BMW is in the lead with 381,400 new vehicle deliveries, followed by Audi with 369,500. Mercedes-Benz sits as third most popular with 324,900.
As part of the plans to tackle BMW and Mercedes-Benz on a global scale, Audi will introduce three new SUV models over the next few years. Rupert Stadler, Audi CEO, spoke during presentations at the Mexico site on Saturday, saying,
"Worldwide, every third Audi will be an SUV by 2020. The new Audi plant in Mexico will make a major contribution to that."
Audi SUVs are currently the most popular vehicle type in Australia too, with the Q3 and Q5 consistently outselling the seemingly more popular A4 and A3 models.
Building work on the facility is expected to commence soon.